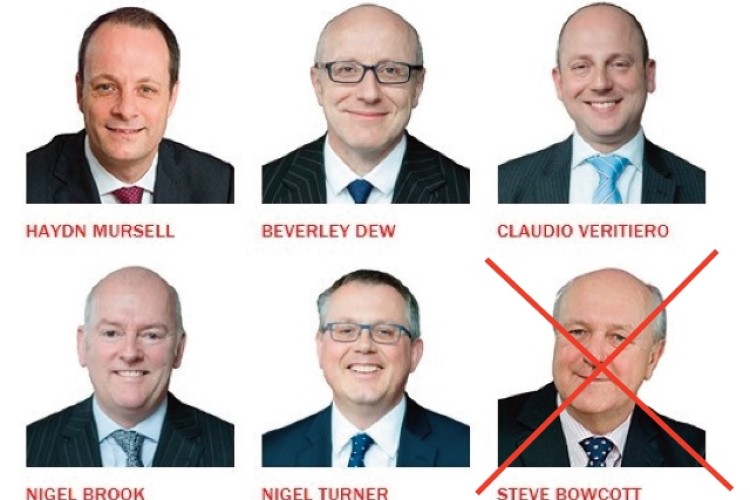 Kier said that it was putting in place a new team to deliver its 'Vision 2020' five-year strategy, which is aiming to double the size of business by 2020.
Nigel Brook, Nigel Turner and Claudio Veritiero join finance director Beverley Dew and chief executive Haydn Mursell on the new look board. Mr Mursell himself only became chief executive last July, having joined as finance director in 2010.  Mr Dew joined the board just in January 2015 as his successor as FD.
Nigel Brook, aged 56, joins the board as executive director – construction and infrastructure services. Previously he was in charge of northern building operations. In his new role, he takes charge of the Construction division, comprising UK Building, UK Infrastructure and International businesses. He will also assume responsibility for the utilities and highways maintenance businesses in the Services division.  Nigel Brook joined Kier in 2008 as managing director of the northwest region within the Construction division and previously worked for Amec, Ballast and Miller Construction.
Nigel Turner, aged 49, joins the board as executive director – developments and property services. He takes charge of the Property and Residential divisions and the Facilities Management and Housing Maintenance businesses in the Services division. Nigel Turner joined Kier from Laing in 2002 and has been head of Kier Property since early 2013.

Claudio Veritiero, aged 41, joins the board in his current role as the strategy and corporate development director. He joined Kier in 2011 from Speedy Hire as managing director of the Services division.
Steve Bowcott, aged 59, will be leaving the board on 30th April 2015 having completed the integration of May Gurney, acquired by Kier in 2013.
Kier chairman Phil White said: "We are today announcing these changes to ensure that we have the range of skills, experience and expertise to build on the successful acquisition and integration of May Gurney and to deliver Vision 2020. The new board appointees have a strong track record with Kier and I am delighted to appoint them to the board. I very much look forward to working with them."
Mr White said that Steve Bowcott had "made a significant contribution to both the business and the board" over the past nine years. "In his current role as chief operating officer, Steve has led the Construction and Services divisions through difficult, recessionary times, whilst also leading our group-wide business improvement and operational efficiency programme. As the business moves into its next stage of growth, we would like to thank Steve for his hard work and we wish him well for the future."
Got a story? Email news@theconstructionindex.co.uk