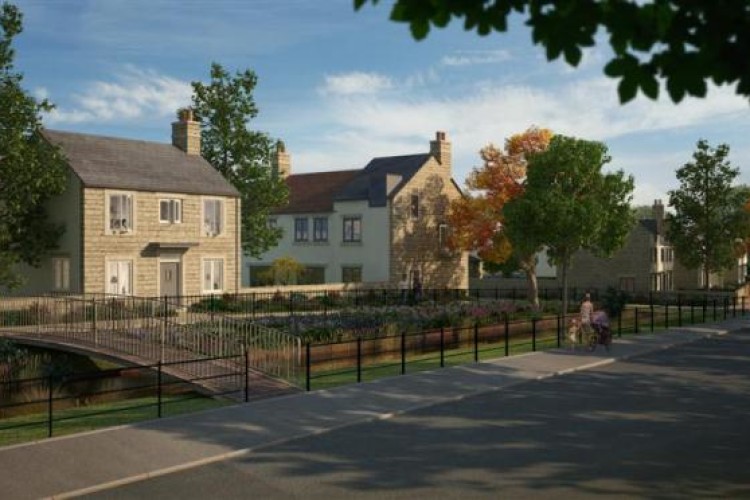 Kier will build 99 sustainable homes, ranging from one to four bedrooms, on the site of an abattoir.
The project is part of a wider plan by Cinderford town council and the Homes and Communities Agency (HCA) to regenerate Cinderford. The HCA has supported the project by providing £2m, which enabled the council to acquire the site and help the abattoir relocate to new premises.
HCA area manager Greg Morgan said: "This is the latest step in the regeneration of Cinderford, which stands to benefit from a range of measures to bring new homes, jobs and improved education to the town. Our investment in this project has helped to unlock the Valley Road site for redevelopment and secures the long-term future of local jobs in the area, which is something that we are committed to.
"This is in addition to our recent £2.5m investment to support Gloucestershire College's plans to improve its provision in the Forest. We are really pleased that a developer partner has been chosen for this project and look forward to seeing new homes delivered on this site when work starts next year."

Kier will deliver all the new homes to Level 4 of the code for sustainable homes.
Kier Partnership Homes managing director Chris King said: "We are delighted to have been selected to deliver this exciting new development. It will bring much-needed new homes to Cinderford, both affordable and for private sale, all built to a high standard of sustainability. In addition, our commitment to training and developing locally recruited apprentices and management trainees, together with our locally focused supply chain, will bring jobs and training opportunities to the area and help to give these new homes a sense of community identity."
Kier aims to submit a detailed planning application in January 2012 with a proposed start date in summer 2012. The homes are expected to be built by October 2014.
Got a story? Email news@theconstructionindex.co.uk