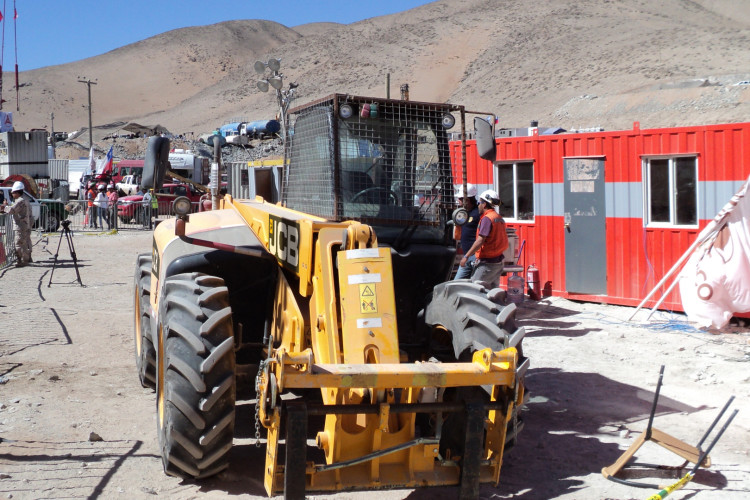 The services include ICT, customer services, human resources, revenues, benefits, payroll, accounts payable, invoice processing,engineering and facilities maintenance and asset management. 
To support the delivery of these services, 170 council employees have transferred to arvato and 34 to Kier, all on their current terms. 
Over the course of the contract, the partnership will make savings of over £4m on the cost of services and will invest £1.7m in technology and infrastructure. 
This investment will include the refurbishment of facilities at Revenues Hall to create a modern customer service centre. 
Leader of Chesterfield Borough Council, Cllr Ray Russell, said: "This is a major step forward for us that provides a good deal for council tax payers in the Borough. This new way of working will ensure that excellent quality customer service can be provided while making efficiencies and continuous investment in Council services. 
"It's quite significant for us to go live with this partnership in the same week that local government is expecting to see the funding they receive from central government reduced next year. 
"Our stance in Chesterfield is to innovatively look at new ways of improving service delivery by both finding efficiencies and protecting and securing jobs.
"This will be a genuine partnership with all three parties working closely together to ensure that our residents receive a seamless service that offers excellent value for money. As the partnership progresses there will be significant future improvements to make better use of technology and major investment in our Revenues Hall, making Council services more user friendly, accessible and modern." 
Kier operations director Mark Steed added: "We are extremely pleased to be working in partnership with arvato to deliver asset management, engineering and facilities management services to Chesterfield Borough Council. The partnership is an exciting opportunity for us to build on our existing business and expertise in the local area. 
"The long-term nature of the partnership will allow us to invest in developing the service to generate real efficiency savings to the Council and improve the management of public buildings." 
The agreement is arvato government services' third flagship Public-Private Partnership (PPP) agreement in the UK. 
arvato government services managing director, Rainer Majcen, commented: "The arvato partnership will deliver exceptional public services with Chesterfield Borough Council, bringing wide ranging benefits to citizens of the borough. 
"At the same time as transforming the quality of services, we will also make considerable cost reductions through increased efficiency, helping the Council to meet the large budget cuts that all local authorities are currently facing. 
"We are investing in technology and infrastructure to allow us to meet these goals of increasing quality and efficiency to deliver real benefits to residents and local businesses. 
"The agreement with the council forms part of the growth strategies of both arvato and Kier, and we will strive to create jobs wherever possible. 
"This is a very exciting step for us and a significant milestone in the growth of arvato government services' award winning work with public sector organisations in the UK." 
In 2008, arvato agreed a 10-year Public-Private Partnership (PPP) with Sefton Metropolitan Borough Council in Merseyside to deliver a wide range of Finance and Information services.  
In 2005, the company secured an eight-year PPP agreement with East Riding of Yorkshire Council. This partnership has been extremely successful and has resulted in a series of highly regarded public sector awards, including 'Best PPP' at the Local Government Chronicle Awards and the 'Public Private Partnership Award' from the Association of Public Sector Excellence.
Got a story? Email news@theconstructionindex.co.uk