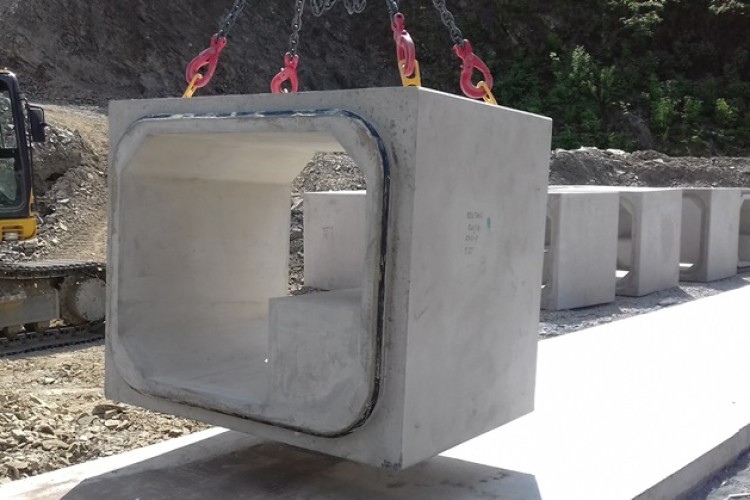 Kijlstra says that its new moulds allow for faster culvert production, as well as more types, and therefore will speed up lead times.
It can produce sizes up to 2.1 metres in height and 3.6 metres in width, with a standard wall and slab thickness of 250mm. They leave the factory ready-fitted with a rubber gasket seal for push-fit installation on site
Some of the new culverts have already been produced for projects in nearby Churchinford, Taunton (1m high x 3m wide x 2m long, with a dry weather flow channel) and in Llanelli (1m high x 2.4m wide x 1.9m long).
The Henlade factory already produces the square manholes that launched Kijlstra into the UK eight years ago as well as communication chambers, panel systems for CSOs, attenuation tanks, bridge and jetty elements, headwalls, staircases, duct banks, inspection chambers, sea defence walls, road planks, parapets, U-channels and bespoke retaining walls.
Factory manager Rupert Treadaway said: "As well as our standard product range we also do a variety of bespoke projects. The workforce has a combined total of more than 370 years' experience in precast concrete manufacture. This knowledge and skillset allows us to provide innovative solutions for our growing client base."
Got a story? Email news@theconstructionindex.co.uk