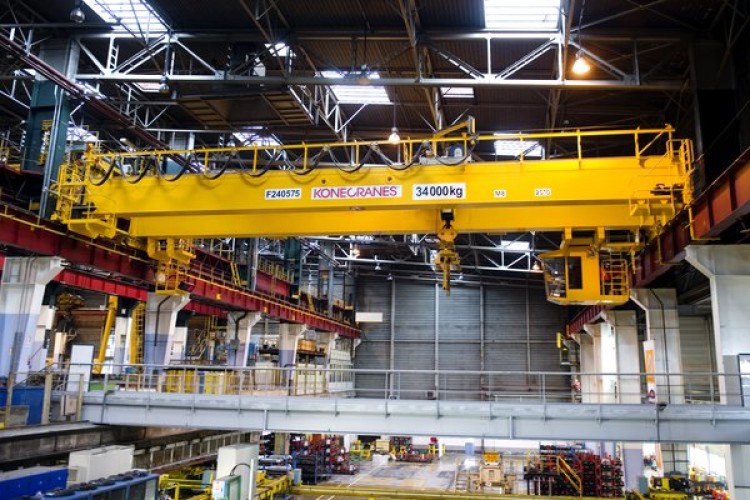 Terex will sell its Material Handling & Port Solutions (MHPS) business to Konecranes for US $1.3bn, made up of $820m in cash plus 25% of Konecranes' common equity.
MHPS represents 15% of Terex revenues. Of the rest, 44% comes from Genie aerial work platforms, 30% from mobile, crawler and tower cranes, and 11% from construction machinery, including minerals processing equipment.
The deal with Konecranes leaves the way open for Zoomlion of China to take over some or all of the remaining parts of Terex.  While Konecranes' core business is lifting equipment for industrial, factory and dockside applications, Zoomlion is more interested in construction site machinery and cranes.  
Terex MHPS includes Noell and Fantuzzi port handling machinery but is substantially made up of the former Demag Cranes business that came into play after Vodafone broke up the Mannesmann industrial conglomerate in 2000. Terex acquired Demag Mobile Cranes in the immediate aftermath but the industrial and dockside crane business of Demag spent the subsequent decade under equity fund ownership until 2011 when Terex took majority ownership for $1.4bn.

Konecranes had made a play to buy Demag Cranes AG at that time in 2011. Konecranes and Demag together represented two of the three biggest industrial crane producers in Europe (the third being Abus). Konecranes management reasoned that combining with Demag would help it stand up to Chinese competition, which had already come to dominate the container handling crane sector. Konecranes' desire to take over the Demag port and industrial crane business has not diminished in the intervening years; it has waited patiently on the sidelines, waiting for Terex to hand over Demag for less than it paid.
As 25% shareholder in Konecranes, Terex will get to nominate two non-executive directors to the board and share in any success that Konecranes may have as the new dominant European force in industrial and dockside lifting equipment.
Terex said that it was ready to continue discussions with Zoomlion to acquire Terex, either with or without MHPS. The sale of Terex MHPS to Konecranes could therefore still be scuppered in theory. Terex has retained the right to terminate the Konecranes agreement on or before 31st May 2016 if it reaches a deal with Zoomlion that involves the Chinese company taking over all of Terex. In which case, Terex will have to pay Konecranes a $37m termination fee.
Had Terex merged with Konecranes in its entirety, as the two boards agreed in August 2015, it always seemed unlikely that Terex excavators, dumper trucks, crushers and screeners would have been retained for long. Mobile, crawler and tower cranes might conceivably have found a home within Konecranes. Genie is the most profitable of Terex's segments,so might have been retained out of business pragmatism father than for its fit.
Got a story? Email news@theconstructionindex.co.uk