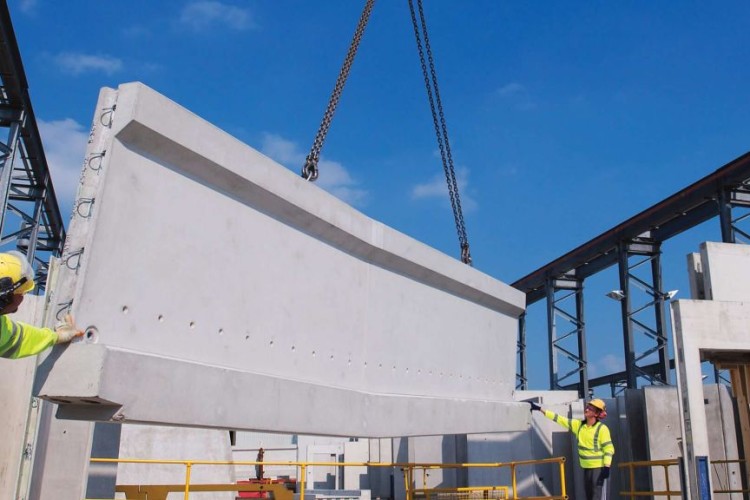 Masonry product manufacturer Forterra is to acquire the trade and assets of Bison, which produces hollow-core precast concrete flooring at a facility in Swadlincote that was opened in 2006. 
In addition to the proposed transfer of ownership, staff and assets, the agreement will strike an exclusive partnership where Laing O'Rourke will continue to deploy Bison products on its projects. The deal includes a five-year commercial agreement for Forterra (formerly Hanson Building Products)  to supply hollowcore and other precast products to Laing O'Rourke.
Laing O'Rourke CEO Ray O'Rourke said the growing residential, commercial and infrastructure demands for manufactured products made this the right time for all parties to leverage their relationship. "We acquired Bison at the height of the global financial crisis, saving hundreds of regional jobs and allowing the manufacturer's rich history to continue," he said. "Now, this collaborative and future-focussed deal will provide enhanced value to Laing O'Rourke, Bison and Forterra."
The parties have also agreed to a continued sharing of innovation and product development. They will explore ways to use each other's technology alongside their own.
Forterra management sees it as a great deal, estimating that it would cost in excess of £35m to replicate the physical assets on a greenfield site. As well as hollowcore, the site is capable of producing a wide range of bespoke precast concrete products. 

Forterra said that the acquisition provides an immediate opportunity for it to take a leadership position in the UK precast concrete market whilst also expanding its currently capacity-constrained business.
The Swadlincote plant has been operating at little more than 50% capacity utilisation. The acquisition will allow Forterra to expand its own precast concrete business to enable increased sales across our range of concrete product whilst benefiting from production efficiencies and economies of scale.
Fronterra chief executive Stephen Harrison said: "The acquisition is a unique opportunity to transform Forterra's precast business in terms of scale and capability. We are acquiring well invested assets whilst at the same time solving the capacity constraints on growth within our own business. We gain a well-respected brand and will attain a market leading position as we look to grow the combined business. We are confident that the acquisition will create value for our shareholders."
Following completion, Forterra expects to generate a return on its investment in excess of its cost of capital by 2019 through efficiency improvements, proposed consolidation of production between sites and leveraging procurement synergies.
The acquisition is expected to complete in the third quarter of this year.
Got a story? Email news@theconstructionindex.co.uk