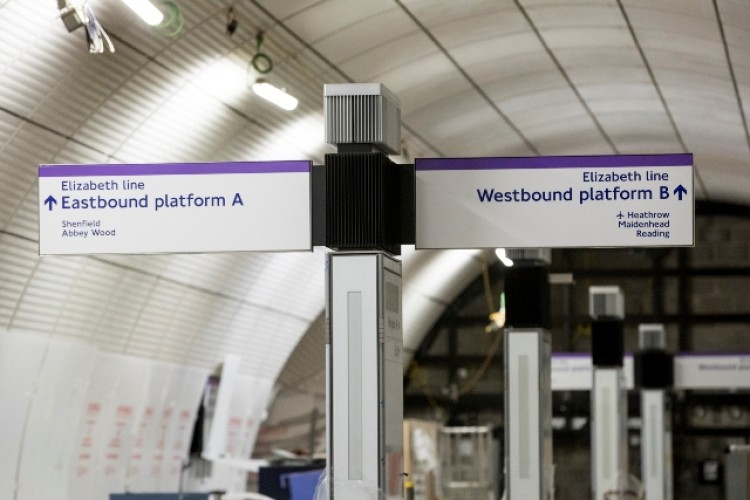 Lanes Rail took over Carillion's maintenance work on the above-ground eastern section of the new Elizabeth Line in January.
Transport for London (TfL) has now instructed Lanes to carry out the reactive and planned premises maintenance for the underground section of the Elizabeth Line through central London.
TfL had already awarded Lanes Rail a four-year framework maintenance contract on the eastern section of the Elizabeth Line, once part of the Great Eastern Main Line, between Maryland and Brentwood stations. Work includes high level maintenance and cleaning, and drainage maintenance.
Now it has been selected for six new stations on the underground central section as well: Paddington, Farringdon, Bond Street, Tottenham Court Road, Liverpool Street and Whitechapel.
A decision on maintenance contracts for the western section is yet to be made.

The Elizabeth Line opens in phases from December 2018, and is due to be fully operational by December 2019, with services running from Reading and Heathrow in the west through the tunnels to Abbey Wood and Shenfield in the east.
The maintenance work on the central section, due to begin in the autumn, represents an extension of a wider facilities management contract, known as 1FM, won by Lanes in 2017. Work will include maintaining roofs, windows, doors, signage, locks, drainage, pest control, and vegetation control.
Lanes Rail commercial director Matthew Todd said: "TfL designed the 1FM contract to give the flexibility it needed to add further work packages to contractors it could trust to deliver good quality service. We're delighted that TfL has instructed us to deliver this additional work and see it as testament to the excellent work done by our teams already in delivering the 1FM contract over the last 12 months."
Lanes Rail has been providing maintenance services on the eastern section of the Elizabeth Line since January 2018 – work previously delivered by Carillion. It has cleaned canopies at eight stations and replaced a 15-metre section of canopy at Brentwood Station. Drainage maintenance work has included CCTV surveying, drain unblocking and pipe collapse repairs. Other maintenance projects have included replacing lighting columns, repairing brickwork, and de-vegetation.
Lanes Rail project manager Aaron Turner said: "We have appreciated the chance to show what we can do. The timescales set for us to get teams into place were challenging, but by working in partnership with TfL colleagues we could quickly achieve the work throughput they were looking for."
Got a story? Email news@theconstructionindex.co.uk