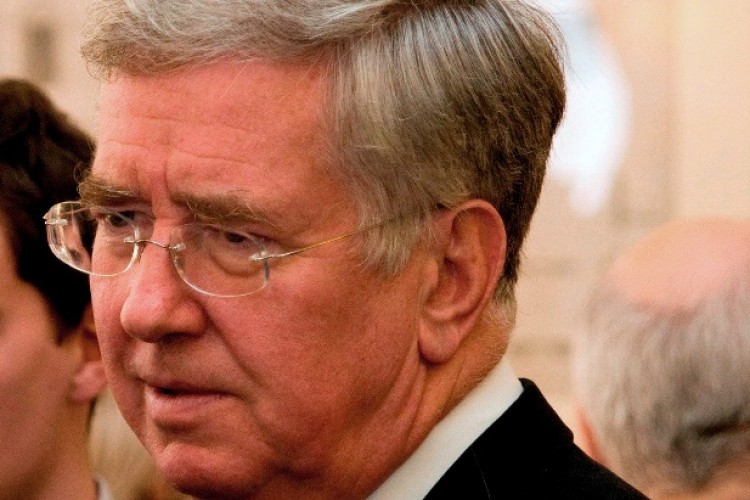 Business minister Michael Fallon has written to all FTSE 100 and FTSE 250 companies telling them that if they do not sign up to the Prompt Payment Code, a voluntary agreement to promote good payment practices, he will publicise their refusal in the new year.
Companies being told to sign up include: major contractors Interserve, Galliford Try, Carillion and Kier; housebuilders Barratt, Berkeley, Bovis Homes, Persimmon, Redrow and Taylor Wimpey; support service companies Mitie and WS Atkins; and materials suppliers Wolseley, Howden Joinery, SIG and Travis Perkins.
The only FTSE 250 construction company to have signed up to the code already is Balfour Beatty, which did so in July 2010. Other major construction signatories include Willmott Dixon, Skanska UK, Morgan Lovell and Miller Construction. (See full list below.)
Mr Fallon said: "Late payment causes real cash flow problems for entrepreneurs. It stops them from growing their business – we need to change the culture.
"Too many of our biggest companies are ignoring the Prompt Payment Code. My message to them is clear - make prompt payment a priority or face the consequences of being named. I'm confident that driving up support for the common sense principles in the Code will have a very positive effect."
Currently 1,182 companies are signed up to the Prompt Payment Code. However, only 27 FTSE 100 companies and five FTSE 250 companies are signatories.
Forum of Private Business chief executive Phil Orford welcomed the minister's invention. He said: "All too often we see a 'domino effect' of late payment right down the supply chain. It decimates cash flow and forces many firms into administration - so it is important that we do whatever it takes to reverse this trend and set in motion a culture of prompt payment for small businesses and the economy as a whole."
A debate on prompt payment issues takes place in Parliament today (Thursday 8 November 2012).
Businesses can sign up to the Prompt Payment Code now at http://www.promptpaymentcode.org.uk/
The good guys
The follow construction companies have already signed up to the code and commit to paying suppliers on time.
| | |
| --- | --- |
| Organisation | Region |
| 3D Scaffolding Limited | North West |
| A-Tech Installations | West Midlands |
| Advanced Roofing Limited | East Midlands |
| Archive Repair Specialist | Yorkshire & The Humber |
| Ardent Services Ltd |   |
| Arkoni Ltd | Yorkshire & The Humber |
| Asbestos Business Contractors Ltd | North West |
| Aspect Building Solutions Ltd | Yorkshire & The Humber |
| Association of Concrete Industrial Flooring Contractors (ACIFC) | London |
| Association of Interior Specialists | West Midlands |
| Astbury | North West |
| Atlas Washroom Systems Ltd | North East |
| B Mc Namee & Co Ltd | Northern Ireland |
| Badham & Sons | West Midlands |
| Balfour Beatty plc |   |
| Barrow & Brooks Ltd | South East |
| Bermar Building Company Ltd | Yorkshire & The Humber |
| Besure Building & Maintenance Services ltd | South East |
| BHE Services (Bolton) Ltd | North West |
| Birmingham Glass Services Ltd | West Midlands |
| Black & Veatch | South East |
| Boilerman Ltd | South West |
| Bristan Group Limited | West Midlands |
| C D Potter and Sons Limited | Yorkshire & The Humber |
| Cirrus Trading Ltd | East Midlands |
| Clarkes Environmental Ltd | Yorkshire & The Humber |
| D H Crofts Limited | South East |
| DCT Civil Engineering Ltd | North West |
| Dufell Roofing Co. Ltd. | North East |
| Dutton's Electrical | East Midlands |
| Effective Builders Company | North West |
| EMCOR Facilities Services Limited | North West |
| ERH Communications Ltd | Wales |
| ERW Joinery Ltd | North East |
| F PARKINSON LTD | North East |
| Gary Gabriel Associates | South East |
| George Cox & Sons Ltd | North West |
| Goody Demolition Ltd | South East |
| Governor Electrical & Mechanical Ltd | Yorkshire & The Humber |
| Greendealhull.com | Yorkshire & The Humber |
| H Clarke and Sons Ltd | Yorkshire & The Humber |
| H&J Martin Ltd | Northern Ireland |
| Hannafin Contractors Limited | West Midlands |
| Harry Fairclough Construction Ltd | North West |
| HCS (Yorkshire) Ltd | Yorkshire & The Humber |
| Headway Contracting Services Ltd | North East |
| Huggins Limited | South East |
| Install Electrical Contractors Ltd | East Midlands |
| ITT WATER&WASTEWATER UK LTD | East Midlands |
| J Hughes Construction Limited | North East |
| K & M Mcloughlin Decorating Ltd | London |
| Keith Walton Brickwork Limited |   |
| L P MASON LIMITED | West Midlands |
| Leesafe Ltd |   |
| Lewis and Lewis Ltd | Wales |
| Lincs Joinery Services Ltd | East Midlands |
| LJPM Ltd | South East |
| MacConvilles | South West |
| MacLay Civil Engineering Ltd | Scotland |
| Main Building Maintenance Ltd | South East |
| McLaughlin & Harvey Ltd | Northern Ireland |
| MCP Environmental LLP | Yorkshire & The Humber |
| MIDLAND FIRE PROTECTION LTD | East Midlands |
| Miller Construction | Scotland |
| Minshull Windows Ltd | Wales |
| Morgan Lovell | London |
| Moss Construction (NI) Ltd | Northern Ireland |
| Mott MacDonald Limited | London |
| Mulcair Limited | Wales |
| Multispace Systems Ltd | Yorkshire & The Humber |
| MURRAY & WILLIS LTD | West Midlands |
| Mwt Civil Engineering Ltd | Wales |
| Oddy Builders Ltd | Yorkshire & The Humber |
| Olivison Ltd | South West |
| One Stop Maintenance OSM Ltd | West Midlands |
| Overbury Plc | London |
| PAW Structures Ltd | North West |
| Paynters Flooring | Yorkshire & The Humber |
| PGR Innovations Limited | Yorkshire & The Humber |
| Professional Electrical Solutions Limited | South West |
| Providence Maintenance & Electrical Services Ltd | Yorkshire & The Humber |
| Pyramid Builders Limited | London |
| RDA Limited | North East |
| Reddish Vale Insulations Ltd | North West |
| RESIBLOCK LIMITED | South East |
| RI Construction | North East |
| Rok Plc | South East |
| roofclad profiles ltd | Northern Ireland |
| Roy Hankinson Limited | North West |
| Rule & Parker Ltd | East of England |
| S. Peake & Son Ltd | West Midlands |
| sanmet | Yorkshire & The Humber |
| sedgemoor heating | South West |
| Skanska Construction UK | South West |
| SM ELECTRICAL SUPPLIES LTD | Scotland |
| SOFT SURFACES LIMITED | North West |
| Specpro Ltd | Scotland |
| T&B (Contractors) Limited | South East |
| TECHRETE (UK) LIMITED | East Midlands |
| TECL |   |
| Thompsons Fencing Ltd | North East |
| Universal Carpentry & Joinery Ltd | East of England |
| V&T(Plumbing Central Heating & Bathrooms) Ltd t/a Aqua Interiors | Yorkshire & The Humber |
| Vivid Interiors | London |
| Wayman Fabrications Ltd | North West |
| Wellington UK Ltd | South East |
| Wharton Construction | North East |
| William Doherty | Northern Ireland |
| Willmott Dixon Holdings Limited |   |
| WJM BUILDING SERVICES LIMITED | Northern Ireland |
| Woodhouse-Barry (Construction)Limited | North East |

 
Got a story? Email news@theconstructionindex.co.uk