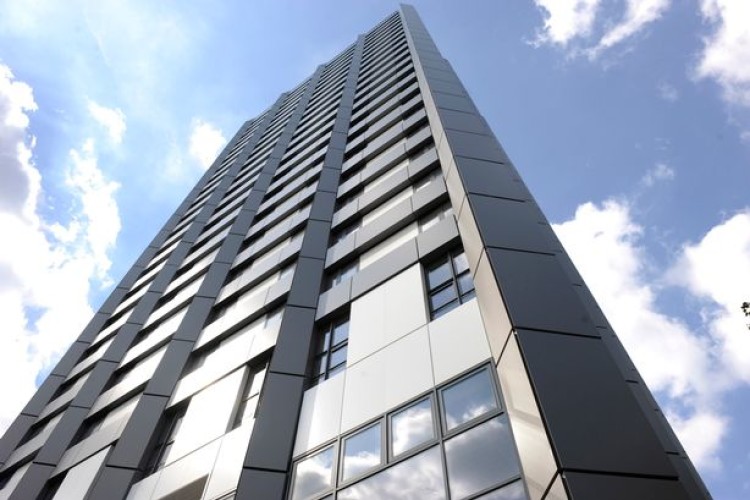 Housing and "levelling up" secretary Michael Gove told the House of Commons yesterday (10th January) that he was giving developers the chance to 'do the right thing' or he would 'impose in law' ways to make them pay for the cladding crisis.
Until now residents in blocks less than 18 metres high have not been eligible for any government support to remove unsafe cladding. Last year a scheme was introduced that offered loans to residents of buildings between 11 and 18 metres in height that had unsafe cladding. This loan scheme is now scrapped and developers have been told to foot the bill to fix all buildings over 11 metres, not just 18 metres.
Michael Gove said:  "More than four years after the Grenfell Tower tragedy, the system is broken. Leaseholders are trapped, unable to sell their homes and facing vast bills. But the developers and cladding companies who caused the problem are dodging accountability and have made vast profits during the pandemic whilst hard working families have struggled.
"From today, we are bringing this scandal to an end – protecting leaseholders and making industry pay. We will scrap proposals for loans and long-term debt for leaseholders in medium-rise buildings and give a guarantee that no leaseholder living in their own flat will pay a penny to fix dangerous cladding. Working with members of both Houses, we will look to bring a raft of leaseholder protections into law through our Building Safety bill. And we will restore much needed common sense on building safety assessments, ending the practice of too many buildings being declared unsafe."
Residential property lawyers at Irwin Mitchell say the announcement shows the government has 'shut the door' on providing public money to help leaseholders, instead relying on developers to pay for the cladding crisis. They say it would have been smarter to use public money to fix the problem first and then claw the costs back from developers afterwards. Instead, tenants and leaseholders face the prospect of further delays.
Jeremy Raj, national head of residential property at Irwin Mitchell, said: "The sentiments and ambition of Mr Gove's statement today were praiseworthy and long overdue. The realities of his proposals are, however, as yet of questionable efficacy and breadth.
"The truth is that the fifth anniversary of Building Safety reaching its current level of crisis for leaseholders in taller blocks of flats in particular is fast approaching. The acknowledgement today that reaction to date has been slow and ineffective will be cold comfort, particularly in relation to those with non-cladding issues. Government must indeed accept when its own performance has not been acceptable and ensure a rapid improvement.
"The cladding on Grenfell had nothing to do with current or historic developers of new build homes, having been retro-fitted many years after the original build, using materials that were clearly dangerous that seem to have been ignored or waved through by the regulatory authorities.


"The idea that responsibility for resolving the cladding scandal – which has now widened to become a general building safety scandal - should be laid solely at the doors of developers asked to voluntarily cough up more cash, is likely to lead only to further delay and heartbreak for leaseholders caught in dangerous or un-sellable properties.
"Many developers will be puzzled as to how and to what extent they can justify such expenditure on a 'voluntary' basis in the context of their obligations to shareholders, and a lack of direct responsibility, particularly given clear evidence of contributory negligence by others.
"As Irwin Mitchell have been saying from the outset, fixing dangerous buildings (of whatever height) should be dealt with as a priority using up-front government money, with clawback provisions activated as soon as the extent and identity of all liable parties has been established under due legal process."
Large house-building developers are already facing the Residential Property Developer Tax, which targets companies with annual profits of over £25m with a 4% tax to go towards cladding. It is now being proposed the companies with £10m profits will be brought into scope of this tax.
However, lawyers say that laying the blame at one person's door doesn't help the situation for affected leaseholders – or help with the long-term housing crisis the UK is currently facing.
Jeremy Raj continued: "In the context of an acute national shortage of safe, suitable and environmentally sound housing stock, it will not help to demonise and threaten all developers if they can clearly see that the manufacturers and suppliers of those dangerous materials, the poorly resourced regulators and the industry as a whole, seem to be being let off the hook.
"It now seems clear that the Treasury has firmly shut the door to further funds being made available and that, along with planning reform, a full upgrade and proper funding of building control remains a distant hope for the future.
"Nobody wants the leaseholders caught up in the post-Grenfell nightmare to continue to suffer, and it is right that they should be absolved of financial responsibility for making their buildings safe. However, significant issues relating to building safety remain in addition to the cladding problems and many of our clients do not appear to be helped by today's announcement in resolving the problems with the homes they bought in good faith, expecting them to be safe to live in and easy to sell on."
Got a story? Email news@theconstructionindex.co.uk