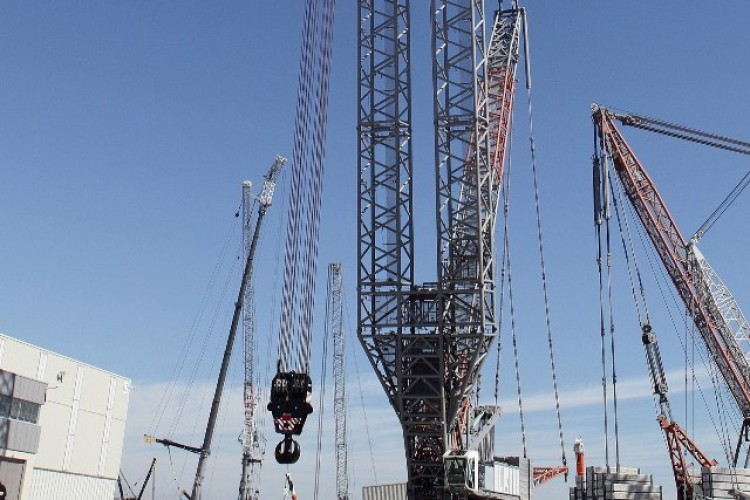 In P-boom configuration, the lattice sections are assembled parallel to each other at the lower part of the crane, before joining together at the top to form a conventional single boom.
The parallel lattice sections are joined near the slewing platform with the 'lower P-adapter' and are bolted to the crane. At the top of the crane, the double boom is joined with the 'upper P-adapter' and is extended with a simple lattice system.
Liebherr says that the power boom improves the crane's stability both in the direction of the load and to the sides. This extra stability enables the crane to lift more, especially in long boom configurations and with luffing fly jib.
Owners of large Liebherr lattice boom cranes only need to purchase the P-adapter units, as the rest of the system uses standard boom units. Liebherr says that buying P-adapter units is a cost-effective way to get ownership of a higher capacity crane. P-adapters can be used for several cranes of the same type. The slewing platform, derrick boom and luffing fly jib remain the same. The base section is designed so that a single or parallel boom can be attached to the crane's slewing platform.
The power boom was first designed for the 3,000-tonne LR 13000 crawler crane and then developed for the LR 11350 (1350-tonne capacity). Because standard lattice sections are used, the boom can also be retrofitted to LR 11350 cranes that have already been delivered.
Got a story? Email news@theconstructionindex.co.uk