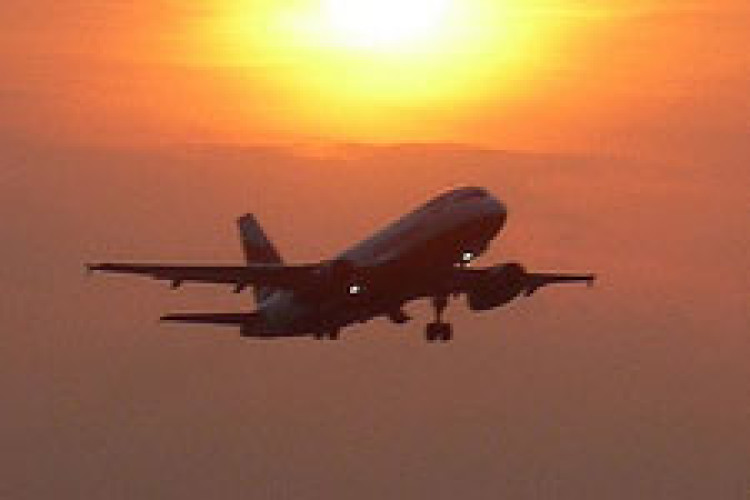 Sadiq Khan yesterday reiterated his opposition to a third runway at Heathrow and support for a second runway at Gatwick Airport instead.
Parliament is set to vote on Monday on the government's new airports national policy statement (NPS), backing Heathrow's £15bn northwest runway option. Both major parties are divided on the issue; junior trade minister Greg Hands, a west London MP, yesterday resigned from the government to vote against Heathrow expansion.
The London mayor said that there were many obstacles in Heathrow's way, including significant environmental and noise impacts, as well as concerns about funding necessary transport improvements.
He said that a second runway at Gatwick would require much less additional transport investment, and provide London and rest of the UK with all the economic benefits of expansion, while keeping air quality safe and within legal limits.
The borough councils of Hillingdon, Richmond, Wandsworth and Windsor & Maidenhead Councils have joined forces to launch a legal challenge. Others may yet join too.
Sadiq Khan said: "While I believe in a better Heathrow, I do not believe a bigger Heathrow is the right answer for London and I remain committed to opposing such a short-sighted decision. There are no plans on how to deal with the valid concerns about Heathrow expansion.
"If the vote on Monday in Parliament goes in favour of a third runway, then it is my intention to join the legal action brought by the local authorities.
"This will be a critical moment, and for the sake of Londoners affected by poor air quality, disruption from noise and the costs needed to improve transport connections I will do what I can to stop these poor plans.

"The southeast of England is in need of additional airport capacity, but I believe the government is pressing ahead with the wrong decision to build a new runway at Heathrow. It is my view that a second runway at Gatwick is a better option."
Meanwhile backers of the independent Heathrow Hub option, which seeks to extend the north runway rather than build an additional one, are keeping up their fight. Its solicitors DAC Beachcroft are planning a legal challenge to the airports national policy statement under Section 13 of the Planning Act because it cites a number incorrectly, they say.
The Heathrow Hub team says: "The government has wrongly claimed an extended runway offers lower capacity of 700,000 movements compared to 740,000 for the third runway. The mistake about capacity is one of the principal reasons why the DfT [Department for Transport] did not select the extended runway and why it has refused Heathrow Hub's requests to include it in the NPS.
"DAC Beachcroft has submitted a 21-page report to the DfT clearly demonstrating how the department failed to correct the Airports Commission's mistake. This arose because the Commission, in response to Heathrow Hub's request, specifically confirmed the ENR [extended north runway] scheme should be designed to increase Heathrow's capacity from c.480,000 air transport movements today to 700,000."
Heathrow Hub has also complained to the Competition & Markets Authority about Heathrow Airport.
Jock Lowe, director of Heathrow Hub and a former Concorde pilot, said: "Chris Grayling should be under no illusion that, not for the first time, his department has bungled the details of a critical transport project. He should withdraw or amend the NPS before it is too late."
While it may seem that Heathrow Hub's campaign is a long shot, it mirrors the battle over planning the Channel Tunnel Rail Link (HS1) in the 1990s. The establishment of British Rail proceeded for years on the basis of a route through south London. After years of campaigning, the government eventually swung behind a Bechtel/Arup sponsored route from the east instead, via Ebbsfleet and Stratford. There are significant parallels between the two campaigns, including the involvement of Mark Bostock – who as an Arup director fronted the winning CTRL campaign and is now a director of Heathrow Hub.
Got a story? Email news@theconstructionindex.co.uk