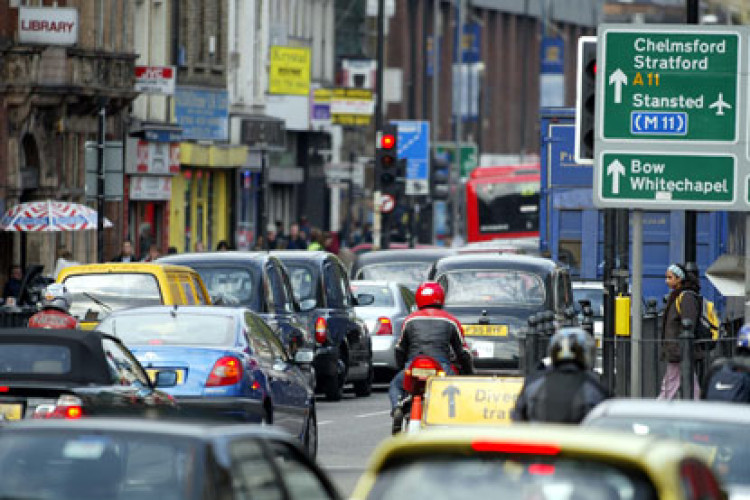 The Ultra Low Emission Zone (ULEZ) will come into force in central London from 8th April 2019 and be widened across Greater London in 2020 for heavy vehicles, and up to the North and South Circular roads for cars and vans in 2021.
But there are warnings that life could be especially difficult for van drivers.
The ULEZ in 2019 will cover the same area as the existing congestion charging zone.
Petrol vehicles that don't meet Euro 4 standards and diesel vehicles that do not meet Euro 6 standards will have to pay a ULEZ daily fee (£12.50 for cars, vans and motorbikes; £100 for buses, coaches and HGVs) to drive in the zone, 24 hours a day, 365 days a year. Approximately petrol cars more than 13 years old in 2019, and diesel cars more than four years old in 2019, will have to pay the charge – and this is in addition to the existing congestion charge.
Mayor of London Sadiq Khan said: "The air in London is lethal and I will not stand by and do nothing."
However, the Freight Transport Association (FTA) said that it was "troubling news" for small businesses and specialist hauliers serving London.
"We need to continue the improvement in London's air quality which is happening anyway, but this regulation taking effect in 2019 will severely disadvantage small businesses working in the capital's centre," said Natalie Chapman, FTA's head of policy for London and the southeast.

"The impact will be especially hard for van users, as by 2019 there will only be two and a half years' worth of compliant vehicles in the fleet – and no second hand compliant vehicles available for purchase at all," she said.
The FTA is calling for businesses to have access to a sunset clause, allowing them greater time to comply with the change required.
Natalie Chapman said: "Previously, the mayor has called on the government to fund a scrappage scheme aimed at owners of older diesel cars and vans: we fully support him in that call and believe it is the place of national government to help prevent the cost burden to implement these measures falling on local authorities, businesses and residents.  If such a scrappage scheme were created, it would give the mayor the necessary room to introduce more flexibility to the London ULEZ, helping operators to avoid some of this unwieldy and unexpected burden on small businesses.
"At a time when London's businesses face an increasingly challenging trading environment, the mayor should be taking every possible step to help the capital's small businesses, and we will urge through this consultation for more consideration to be given to those affected by the introduction of these new measures."
Jacqueline O'Donovan, managing director of O'Donovan Waste Disposal, was also critical of the mayor. "Khan continues to target the logistics industry as low hanging fruit," she said.
"His timeframe is far too ambitious – the average fleet renewal programme is between seven and 10 years, so expecting HGV operators to reduce diesel emissions across their entire fleets by 8th April 2019 is extremely misguided. As well as making our fleets redundant, it's financially impossible for SMEs, and the industry needs time to make further changes and adopt new technologies."
She suggested that a better idea would be to change the European tachograph rules that restrict the hours local hauliers can work as that would cut the number of HGVs on London's roads during rush hour, reducing emissions and improving road safety for all.
Got a story? Email news@theconstructionindex.co.uk