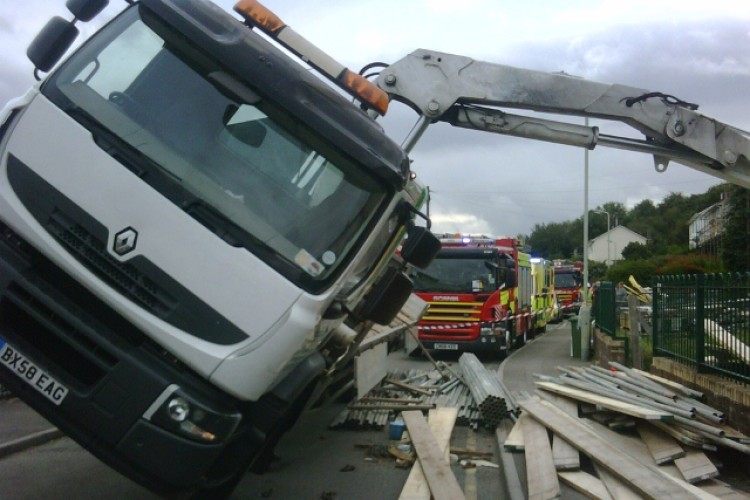 A colleague unloading from the flatbed was thrown from the vehicle and hit by its load of wooden boards and steel tubes.
The incident happened last year but the driver, Wayne Ford, was in court on Friday and now has a £2,000 bill for his basic safety failing.
The vehicle was fitted with a loader crane but Mr Ford failed to extend any of the stabilising legs from the vehicle.
Pontypridd Magistrates heard that Martin Sapec, 54, of Edwardsville, Treharris has bee unable to work since suffering a broken pelvis and ankle in the incident at Bryntirion, Mountain Ash, on 15 August 2011.
Mr Ford, of Shingrig Road, Nelson, pleaded guilty to breaching Section 7(a) of the Health and Safety at Work Act 1974. He was fined £1,000 and ordered to pay £1,000 in costs.
After the hearing HSE inspector David Kirkpatrick said: "Operators of vehicle-mounted cranes must ensure the safety of people they are working with by using the equipment in the proper manner.
"Had the extending outriggers been use for their intended purpose then the incident could have been avoided. It was wholly preventable on that basis."
Got a story? Email news@theconstructionindex.co.uk