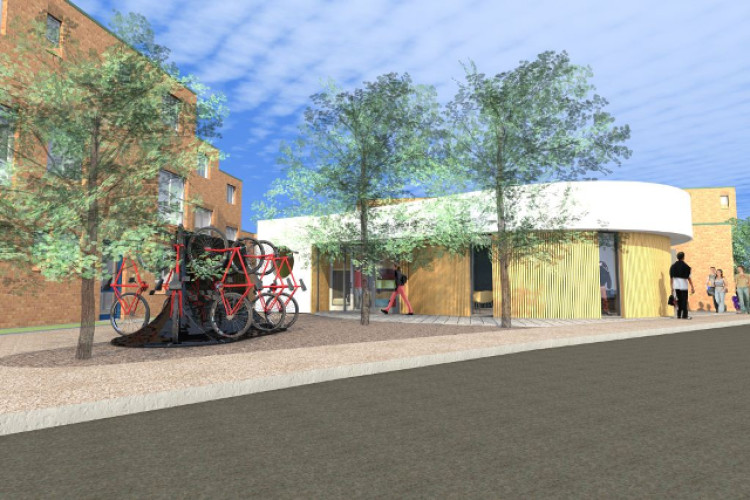 It is the contractor's second student accommodation project in the town.
The design & build scheme, designed by Lewis & Hickey, involves a full strip out and turnkey refurbishment of the Falkner Eggington hall in just 10 months.  Originally conceived as a two-phase, two-year project, the programme was reduced to a single phase, 10-month programme by Ocon, minimising costs and disruption for the client.
Originally built in 1974, the hall consists of 75 blocks, totalling of 584 student bedrooms. Ocon will carry out a complete strip out, carry out internal alterations to maximise kitchen and dining space, upgrading the acoustics, installing floors and ceilings and redecorating the 75 accommodation blocks.

The project also includes a complete overhaul of the M&E services, installation of new kitchens and bathrooms, and upgrading of all fixtures and fittings. 
Externally, the buildings will be fitted with new roofs, windows and doors and Ocon will completely remodel the grounds to update the landscaping and provide exterior common areas. The project is due to complete in September 2013 in time for the new academic year.
Ocon project manager Malcolm Lyon said: "We have previously completed a new build student accommodation scheme for a private developer in Loughborough but this is our first scheme directly for Loughborough University and it reflects a trend at Ocon, with current schemes on site for the Universities of Liverpool and Sussex. Our experience in the sector has allowed us to dramatically reduce the programme which will provide substantial cost savings for the client and enable them to manage their student accommodation provision more easily while improving the quality of accommodation on offer."
Got a story? Email news@theconstructionindex.co.uk