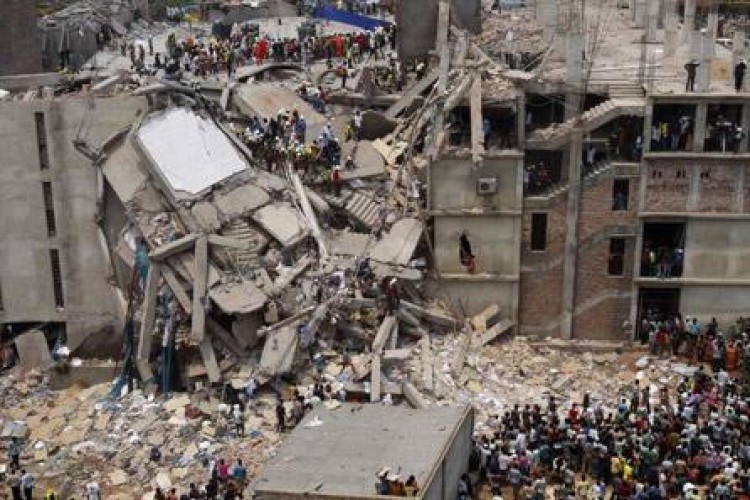 The strategic partnership, will see Mace Foundation supporting RedR both financially and with skills and expertise for the next four years.
RedR trains aid workers and supplies skilled professionals to humanitarian programmes worldwide. The Mace Foundation will support RedR to ensure that the right people with the right skills are prepared to respond to disasters all over the world.
Launched in November 2012, the Mace Foundation was created to enhance the support Mace provides to disadvantaged people and the communities in which it operates. The Foundation invests through different channels, including strategic partnerships with like-minded organisations, individual charities, not-for-profit organisations and one-off grants.
RedR UK chief executive officer Martin McCann said: "I am delighted that international consultancy and construction firm Mace, via the Mace Foundation, has become a RedR Patron. Barbara Welch and her team at Mace have supported RedR for many years, demonstrating their knowledge of, and commitment to the humanitarian sector, and we were privileged when we were invited to become one of Mace's strategic partners upon launch of the Mace Foundation."
He added: "While the long-term financial support from the Mace Foundation will make a significant difference to our work, we are perhaps even more excited about the opportunities to engage Mace employees with our work, through the technical support service, training and affiliate and membership schemes. Mace has an impressive global presence and we hope that staff in its international offices will embrace RedR as its first international charity. I look forward to meeting staff from across the business at future events."
Mark Reynolds, Chief Executive of Mace, said of the partnership: "I am delighted that the Mace Foundation will be contributing towards RedR's mission; the charity does a fantastic job of relieving the suffering caused by disasters across the world. It is fitting that Mace's expertise can be used to support this effort and so we can continue to give back to the global communities in which we work."
The Mace Foundation joins twenty-three other patrons, companies and institutions from the engineering and construction industry, who support RedR to ensure that the right people with the right skills are prepared to respond to disasters all over the world. Mace's support gives RedR the security and flexibility to continue providing essential training to aid workers in the world's most vulnerable countries.
For more information about RedR UK, visit www.redr.org.uk. 
Got a story? Email news@theconstructionindex.co.uk