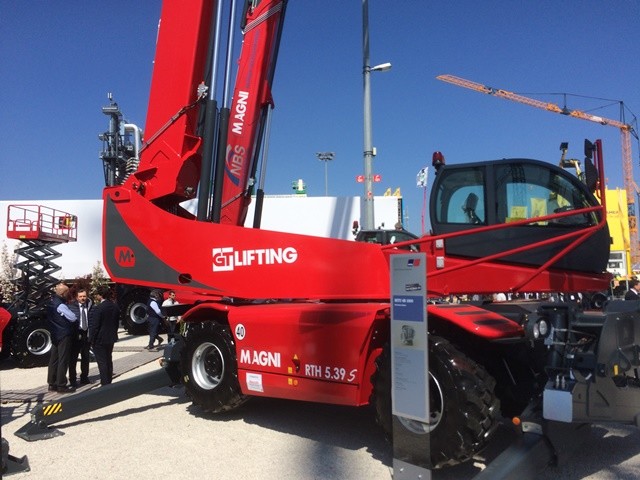 For the past three years Magni telehandlers have been marketed and supported by Forkway Group as the official importer.
Magni has now set up Magni Telescopic Handlers UK Ltd as a wholly owned subsidiary. The company is headed by Alex White who previously worked for Forkway and has been the face of the brand in the UK for the past three years.
Magni UK expects to take the keys to a new UK headquarters in Dorset by the end of March and there are longer-term plans for a new purpose-built facility.
The Magni range of rotating and heavy lift telescopic handlers was first introduced at the Bauma show in 2013. At the time there were just a couple of models but Magni now has 13 models in its rotational range, six models in its heavy lift range and a 20-metre rigid chassis telescopic handler.
In 2016 Magni signed a deal with Chinese manufacturers Zhejiang Dingli Machinery Co Ltd (Dingli). This deal was for Magni to redesign the boom platforms in the Dingli range and to import Magni Dingli platforms into Europe. Magni therefore now supplies a comprehensive range of scissor platforms with a full range of boom platforms being launched soon.