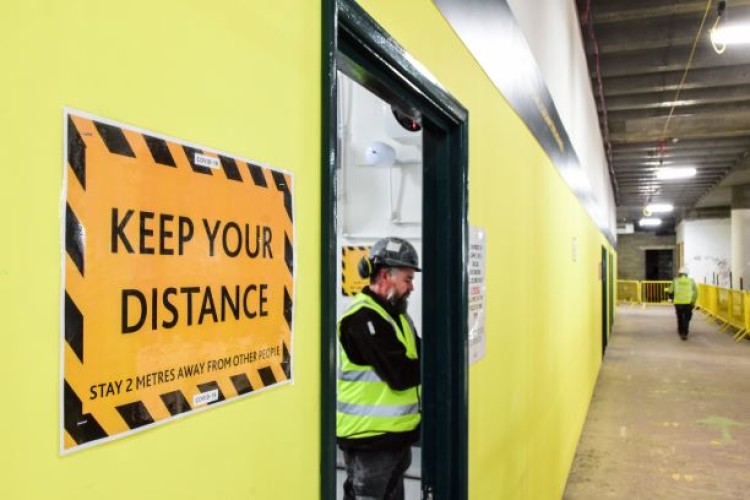 While the sites are not yet operating at full capacity, due to social distancing constraints, output has increased to 75% – although this reduces to 68% in London where the challenges of transport tend to be greater.
Build UK contractor members that include house-building in their portfolios have reported that 67% of their housing sites in England and Wales are open, with output improving significantly to 65%, up from only 29% four weeks ago.
In Scotland, however, it is a different story, with only 19% of projects running and output at just 22%. The Scottish government is expected to publish its own 'route map' out of lockdown tomorrow which may lead to an easing of restrictions on construction work.
Contractors are also beginning to bring workers back from furlough. Build UK contractor members average 22% of their workforce on furloughed this week, down from 30% four weeks ago.
Got a story? Email news@theconstructionindex.co.uk