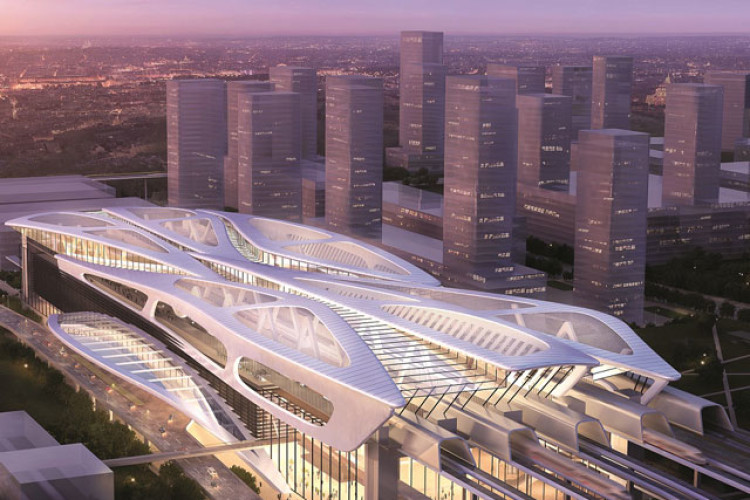 "The high-speed rail will certainly contribute to a long term positive outlook to our economy as it has the potential to revolutionise connectivity in the south-west corridor of the Peninsular, impacting the way we conduct business and the way we interact with each other," said prime minister Najib Razak.
He said that extensive research and substantial efforts have been put into each of the high-speed rail station designs to ensure a reflection of Malaysia's rich heritage and cultural diversity. The design team took the approach of a journey and touched on seven central themes namely gateway, people, vision, heritage, future, culture and encounter. These were applied to the seven stations along the route. "The designs not only highlight each city's unique elements, but also provide prominence to creativity and innovation, as we move into the future," said Razak.
"I have personally been involved in ensuring that every station design retains strong reflections of Malaysia's identity and heritage whilst remaining modern and futuristic, and I am pleased to share with you the design concepts of some of the stations," he said. For instance, the first stop is the Bandar Malaysia station. "With Kuala Lumpur as the capital city and gateway, the Bandar Malaysia station design is a re-interpretation of the confluence of Klang and Gombak rivers – a symbolic wisdom of unity, of people from all walks of life, he said. "For the Bangi-Putrajaya station, located at the border between Selangor and Putrajaya, its station design embraces the influence of majestic yet intricate details of Islamic architecture. The Seremban station design [below], meanwhile, is inspired by the grandeur of the royal palace of Sri Menanti and the lush tropical greenery of the Malaysia Vision Valley."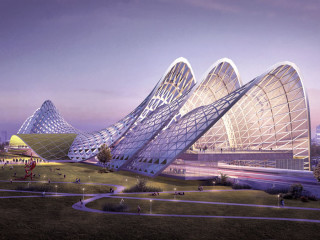 He added: "As we get into Melaka, inspiration is drawn from Melaka's history as a strategic trading port in its heyday thus the Melaka station design was drawn from the image of a merchant ship, symbolising the entrepreneurship spirit of the local communities.


"Moving down south to the state of Johor, the richest elements of Malay culture are reflected here with the Muar Station inspired by the rehal, traditionally used for placing the Quran as students learn to recite it. The design thus symbolises the importance of learning entrenched in our culture long ago, and continuing to be a pillar of our identitiy now and into the future.
"The Batu Pahat station [below], is inspired by the 'Kuda Kepang', striking a balance between heritage and modernisation.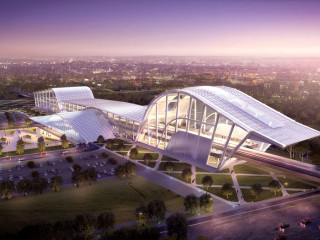 "And finally, the Iskandar Puteri station, is inspired by the representation of a handshake, signifying Iskandar Puteri's role as a regional city for commerce, for future business undertakings and international encounters combined with the Malaysian charm and warmth."
Got a story? Email news@theconstructionindex.co.uk