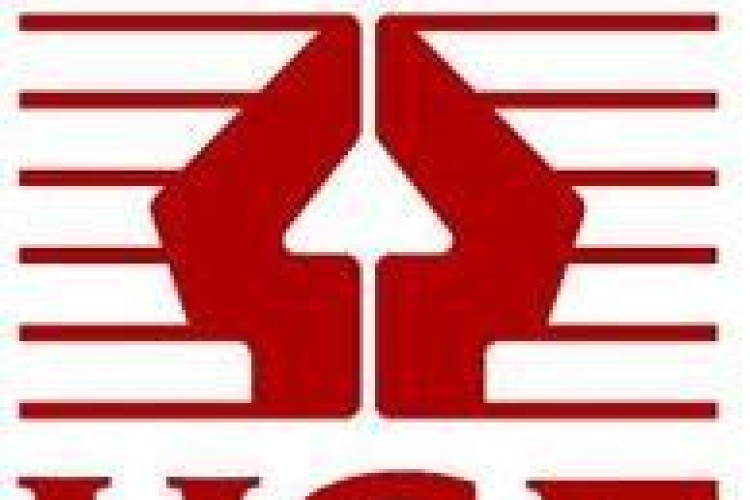 His employer, a skip hire company, has now been fined £150,000 plus £55,000 in costs for the lack of training and supervision that it offered.
Salisbury Crown Court heard how on 12 February 2008, Jozef Trhan, from Slovakia was fixing a split rim wheel on a loading shovel when the incident happened.
Mr Trhan's employer, C Bialek Ltd (trading as CB Skips), pleaded guilty to failing to ensure workers' safety in relation to vehicle repair at their Salisbury waste-sorting yard.
The court heard that Mr Trhan was employed to sort through skip rubbish brought back to the yard, but he had become involved in repairing the tyres and wheels of large industrial waste-moving machinery. CB Skips were aware of this but had not checked whether Mr Trhan had any training or experience in tyre repair, even though this is a requirement for any work on split-rim wheels.
If the interlocking components of split-rim wheels are not secured exactly into place before the inner-tube is inflated, they can later separate allowing the inner-tube to burst, which in turn causes a violent blast of compressed air to escape.
Lack of regular vehicle maintenance, along with the absence of training or supervision had led to a dangerous practice of workers welding the wheel components into place, which they incorrectly thought would improve safety. The old welds, along with existing mechanical damage, prevented the components of the wheel Mr Trhan was working on locking together properly.

On the day of his death, Mr Trhan followed the established routine and again welded the sections of the wheel together before inflating the tyre.
While Mr Trhan was kneeling in front of the tyre, the welds suddenly failed causing the inner-tube to rupture. The blast of compressed air propelled the metal components outwards striking him in the head and body. Mr Trhan was launched into the air by the blast and struck a nearby excavator loading shovel head-first. He did not recover from his injuries and was later pronounced dead at hospital.
An HSE investigation found that C Bialek gave its workers dangerous and unsafe machinery to use and that they failed to think through the potential hazards and or to carry out any risk assessments for tyre repairs. In addition, they did not train their workers, including for tyre repair and maintenance, nor did they supervise anyone doing repair work.
HSE inspector Liam Osborne said: "C B Skips failed to protect Mr Trhan in a number of ways; essentially, they didn't know what was going on in their own yard.
"Workplaces using split-rim wheels need to appreciate that if these wheels are not in perfect condition and people are not fully trained in their repair, their workers could be working near a bomb waiting to go off at any moment. It was pure chance that nobody else was near the wheel when it exploded as this incident could have easily led to more deaths and injuries."
Got a story? Email news@theconstructionindex.co.uk