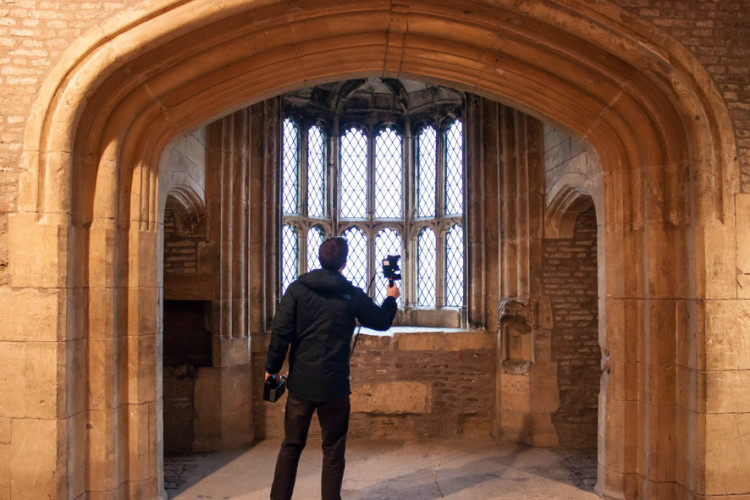 The latest technologies – drones, mobile connectivity, remote sensors and so on – fit comfortably into the BIM environment, enabling the construction of a 3D model that can evolve with the project.
Combined with BIM software, these technologies enable a detailed virtual "walk-through" of the finished construction project that can evolve as work progresses.
Digital mobile mapping already allows much simpler and more accurate topographical surveys. 
Until recently, design and development of complex construction projects necessitated many hours of manual measurements (or at worst, inaccurate estimates). But mobile mapping technology has now reduced both the timeframe and the cost considerably. 
Digital 3D mobile mapping, usually employing GPS to fix the location, has been around for a while. Google's Streetview is probably the best-known example. But the more recent development of Simultaneous Localisation and Mapping (SLAM) has made the technique simpler and more flexible. 
SLAM technology was initially created to allow unmanned vehicles to navigate unknown environments while simultaneously mapping their environment without the need for GPS – useful when you need to survey indoor, underground or GPS-deprived spaces quickly and easily.
"Handheld mobile mapping devices are incredibly easy to use," says Mark Reid, product manager at GeoSLAM, a UK-based 3D mobile mapping specialist. "Virtually no training is required and data collection is a simple matter of 'walk-and-scan'." 
GeoSLAM's flagship product, Zeb-Revo, uses a 3D SLAM algorithm to establish its position autonomously and collect over 43,000 measurement points per second with an accuracy of +/- 15mm. 
Like other handheld mobile mapping systems, the Zeb-Revo uses a laser to scan and record three-dimensional structures within a building, worksite, street or tunnel, and then couple this with imaging software to build up a 3D map of the survey environment. 
These 3D maps are then available, interactive and sharable with all stakeholders at any stage of the construction project, whether assessing a building undergoing redevelopment, construction progress monitoring or even demolition planning.
GeoSLAM says this technology can survey locations up to 10 times faster than traditional surveying tools such as tape measures, laser distometers and total stations. "For projects with strict budget limitations and immovable deadlines, the use of a handheld mobile mapping device is a huge cost-saving exercise," says Reid.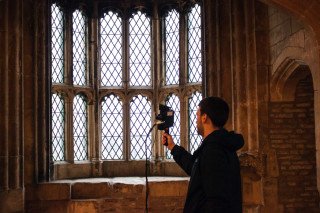 An example of the capabilities of SLAM technology is the recent scanning of the 'island site' at Oriel College, Oxford – a hidden-away part of the 14th century college accessible only through two entrances, one a tunnel with step access.

With around 200 rooms across five storeys, the labyrinthine structure provided the perfect demonstration of the advantages of a lightweight, mobile tool that works well in enclosed environments. 
Surveyors scanned all the rooms, with a total floor area of 12,000m2. Twelve individual rapid scans were completed, each taking around 30 minutes – less than a day's work. "The entire project was completed in around half of the total time that would have been required using static scanning equipment," says Reid. 
GeoSLAM
GeoSLAM was founded in 2012 as a joint venture between CSIRO (Australia's national science agency, widely credited as having invented wifi) and Nottingham-based 3D Laser Mapping. 
Serving the surveying, engineering, mining, forestry and facilities management sectors, GeoSLAM now has a network of over 55 distributors in 48 countries.
Its flagship product, the Zeb-Revo, is a small device weighing 3.5kg and can be handheld, drone- or robot-mounted.
It is used to scan multi-level environments quickly and with an IP64 rating, is designed to withstand harsh environments. 
GeoSLAM says the Zeb-Revo can map a three-storey building to an accuracy of +/-15mm in just 30 minutes or map a 10,000m2 shed in under an hour. 
Walked through the survey environment, the Zeb-Revo records more than 43,000 measurement points per second, and can go from scan to full 3D BIM model in under an hour, says the company.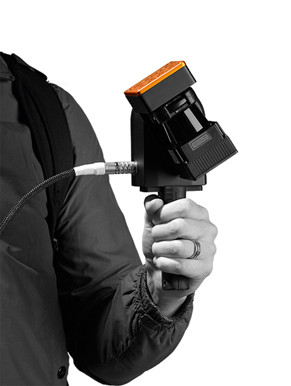 This article was first published in the December 2017 issue of The Construction Index magazine, which you can read for free at http://epublishing.theconstructionindex.co.uk/magazine/december2017/
UK readers can have their own copy of the magazine, in real paper, posted through their letterbox each month by taking out an annual subscription for just £50 a year. See www.theconstructionindex.co.uk/magazine for details.
Got a story? Email news@theconstructionindex.co.uk