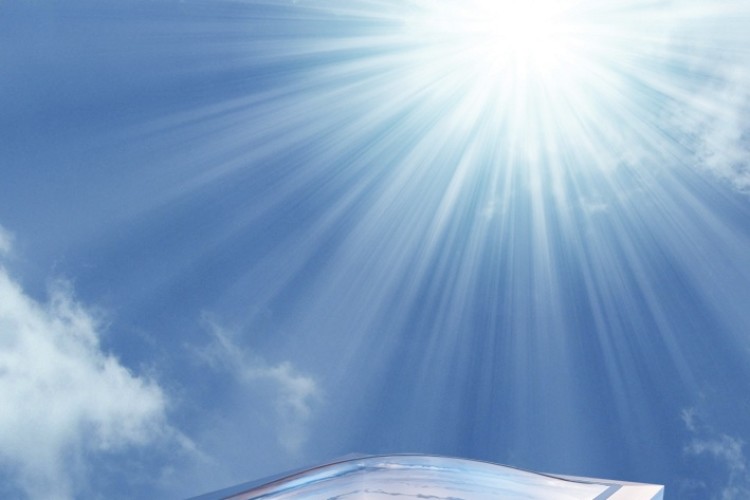 The new Trade and Ultra rooflights have been completely redesigned with the roofing contractor in mind. Meanwhile Hilite is an exciting new premium specification product, available this autumn. The range provides contractors with excellent choice to deliver on complicated architectural designs, with options to improve rooflight performance on the flat roofs of public and private buildings in the education, healthcare and commercial sectors.
The new generation of Mardomes has been developed with the installer in mind. Every Mardome is delivered complete and ready to fit. The new multi-wall kerb is robust and resilient to damage during installation. A factory-fitted clamp on the kerb holds the roofing felt or membrane in place during installation and acts to prevent peel back of the roof covering once fitted. The kerb foot has also been designed to allow the roof covering to be finished without the need for additional timber fillets.
Modern styling and high performance were both key to Brett Martin's redesign process. In the next generation of Mardomes the contractor will find a combination of sleek and contemporary aesthetics with a maximum selection of options in order to meet the unique requirements of every project with a truly professional finish every time. As a result the exciting new generation delivers excellent daylight transmission, energy performance, noise attenuation, ventilation and simplified installation.
A competitive pricing structure means that the professional builder can select a Mardome rooflight that is suited to the budget of the job in hand without compromising the performance requirements of the product.
Trade is the standard specification dome featuring smart low rise glazing, energy efficient design with reduced risk of condensation and ease of installation. Mardome Ultra is the architectural choice, delivering all the benefits of Trade but with a secret fixing providing enhanced security covered by an architectural silver anodised aluminium frame. The new Mardome Hilite, available later this year, combines the benefits of both Trade and Ultra, plus offering a streamlined vertical internal kerb for sleek interior aesthetics as well as considerably increased daylight levels of between 19-78%.  
Contractors are guaranteed a very high quality and professional finish when installing the Mardomes. The importance Brett Martin has placed on the aesthetics of the range is reflected in the clean lines of the new pristine white kerb, which complements the aerodynamic low rise glazing unit to create a sleek and modern rooflight feature. Internally all the cabling and actuators are hidden within the kerb on mains powered opening units to provide an uninterrupted and streamlined lightwell that contributes to the overall design of architectural spaces.

Contributing to the energy performance of buildings, all Mardomes provide excellent thermal properties without compromising on the quality of natural light transmission. The unique glazing cassette improves thermal performance whilst also facilitating triple skin polycarbonate and other more energy efficient glazing options. Single, double, triple or quadruple skin polycarbonate glazed units can be specified, according to the level of thermal insulation required with the option of double glazed glass or argon filled glass to further improve thermal efficiency and acoustics or 25mm multi-wall polycarbonate liner which is a very cost effective way of improving the thermal efficiency. Triple-skinned Mardome rooflights on a kerb achieve an overall Ud-value of 1.4W/m2K and double-glazed glass inner glazing achieves a Ud-value of 0.95W/m2K, inaccordance with NARM Technical Document NTD2 with higher performance options available, far exceeding the requirements of Part L and helping to contribute to higher BREEAM ratings.
Brett Martin recognises that the acoustic performance of its domed rooflight range is also an important consideration, especially for contractors who need to comply with sound insulation requirements as set out in Building Bulletin 93 for school buildings, whilst also trying to achieve higher BREEAM credits for example. An Acoustic Pack, available as an option on the new Mardome range, has been shown to achieve a sound reduction of 15dB in rain penetration tests, reducing rain noise by almost two thirds.
Mardome Trade and Ultra are available as 600mm x 600mm up to 1800mm x 1800mm units. They are glazed with Marlon FSX Longlife polycarbonate, using double-sided UV protection for exceptional weatherability and an impact resistance 200 times greater than glass.
Composite and built-up metal roof systems, typically found in industrial type buildings where the roof pitch is less than 15°, can also reap the benefits of Mardomes with the Mardome GRP Soaker. Consisting of a corrugated sheet with a square insulated upstand opening in the middle, the soaker allows Mardome rooflights to be installed to bring roof access and ventilation as well as daylight to areas where eateries, show-rooms, offices and storage areas are usually located
Ian Smith, Brett Martin Daylight Systems' Sales Director said: "With full BBA approval the next generation of Mardome rooflights is also supported by a dedicated nationwide technical sales team providing nationwide advice for contractors, from site survey right through to product installation."
Got a story? Email news@theconstructionindex.co.uk