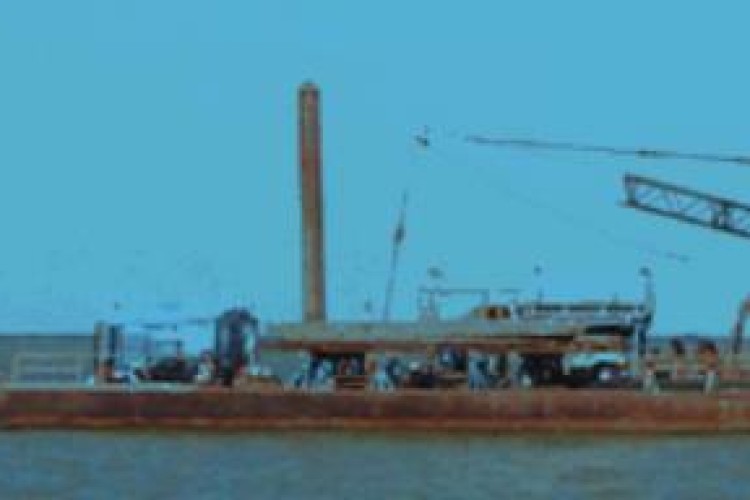 The US Department of Labor's Occupational Safety & Health Administration (OSHA) has cited the marine construction contractor for willful and serious workplace safety violations following the May 22 crane collapse at the Avalon Bay Marina in Stamford. The company, based in Port Chester, New York, had been hired to replace and repair storm-damaged piles at the marina and now faces the proposed fines following an inspection by OSHA's Bridgeport Area Office.
The 80-foot boom of the barge-mounted crane fell over backward while installing piles, bouncing off the stays of a sailboat and landing on top of a yacht. OSHA's inspection found that the crane lacked boom stops and a boom hoist limiting device - necessary safety devices that would have prevented the boom from falling backward. The crane had not been inspected by a competent person who could have identified these and other hazards. These hazards resulted in two willful citations carrying US$98,000 in fines. A willful violation is one committed with intentional disregard for the law's requirements, or with plain indifference to worker safety and health.

"This crane should not have been operating. Not only did it lack required safety devices, it had not been inspected for these and other defects that should have been corrected before the crane began operating. The employer deliberately failed to adhere to basic crane safety standards, putting at risk the lives of its employees and anyone else in the vicinity," said Robert Kowalski, OSHA's area director in Bridgeport.
Fourteen serious citations, with US$67,200 in fines, involve hazards related to the set-up, operation and maintenance of the crane and barge. These included failing to conduct additional, required daily, monthly and annual inspections of the crane or to erect control lines or railing to mark the crane's swing/crush zone. A serious violation occurs when there is substantial probability that death or serious physical harm could result from a hazard about which the employer knew or should have known.
Got a story? Email news@theconstructionindex.co.uk