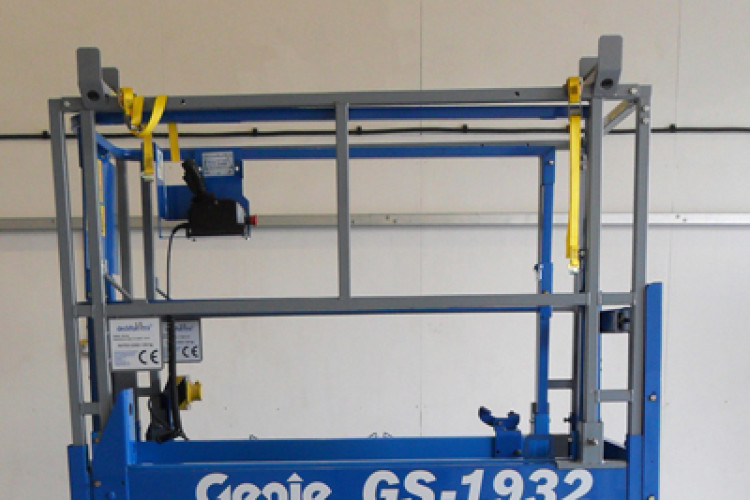 Called deckRail Xtra, it is designed to hold materials in place, giving the operator freedom to move around the deck.
The system is designed for the Genie GS1932 scissor lift, in accordance with guidelines set down by that manufacturer for aftermarket attachments.
Aerial & Handling Services stressed that the attachment has no impact on the structure or functionality of the lift itself so does not compromise the manufacturer's warranty.
"We could see customers being frustrated because there was nothing currently available on the market really suitable and we wanted to offer our customers what they have been asking for," said director Ian Harding. "By developing the deckRail Xtra system we now have a benchmark product of our own designed specifically to complement the market leading scissor lift manufacturer, Genie. We have GS1932s in our small hire fleet and they are a very popular machine and because Genie have a clear build brief for this type of attachment, it made sense for us to concentrate initially on this model. Now all owners or users of the GS1932 can more safely carry materials if they need to."


The system comprises floor-stiffening saddles and new load bearing outer deckrails, to replace the original deckrails, onto which the jaw brackets are attached. Each jaw bracket has a lashing strap that can either gather and bundle loose materials and tubing, or restrain larger single items such as ducting.
Safe working load is 130kg per deckrail. The whole assembly adds just 14kg to the overall weight of the scissor lift, leaving 213kg available for the operator and any materials to be carried.
The system is available in kit form with the fasteners and fitment details included.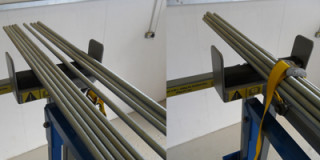 Got a story? Email news@theconstructionindex.co.uk