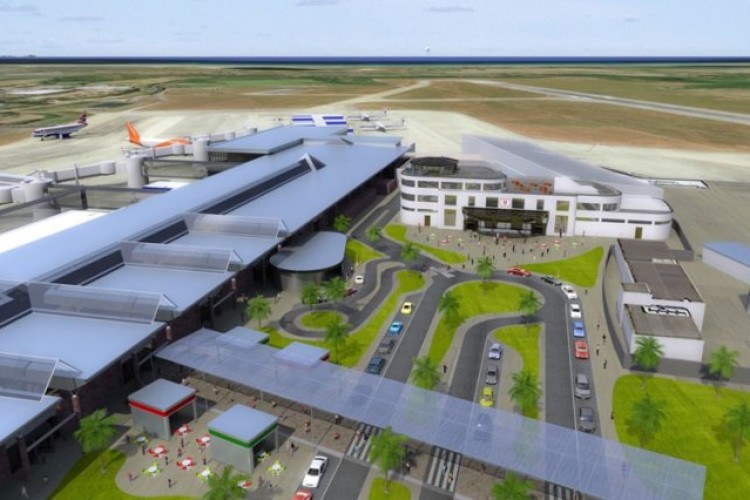 GSRM is a joint venture of the Channel Islands-based contractor Garenne Construction Group and the UK's Sir Robert McAlpine. The two have worked together before on the island and are thus fully integrated in their joint venture.
They said that they planned to use their knowledge and experience working in Jersey and in the aviation sector to engage in the final design stage of the scheme, working alongside the client, Ports of Jersey, to develop phasing strategies and the programme of work.  
The project involves both refurbishment and new build elements to keep the airport compliant with safety and security requirements as well as to add capacity.
The £42m major works programme budget is not just focused on the creation of a new integrated two-storey arrivals and departures terminal but will include in due course the relocation of the Airport Rescue & Fire Fighting Service building, improvements to the aircraft stands and taxiways, demolition of the former Jersey hangar as well as the eventual removal of the existing arrivals terminal building.
Work is expected to start on schedule before the end of the year, and last until 2021.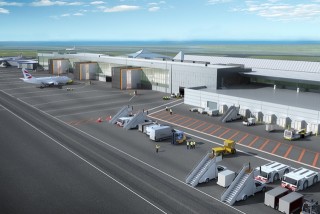 Ports of Jersey capital projects director Steve Tanner said: "Following a comprehensive tender exercise, we are pleased to confirm the appointment of GSRM under a pre-construction services agreement. GSRM blend comprehensive Jersey and UK supply chain experience with strong and relevant aviation expertise. Ports of Jersey is looking forward to working alongside GSRM through the next stages of our Future Airport development project."
GSRM director Peter Munn said: "Our island-based team will soon be interfacing with the market to develop proposals and ensure that the we bring the best out of both Jersey and the UK supply chain. We are very excited as an integrated joint venture to use our combined knowledge and experience, both in Jersey and the aviation sector, to work with the client project team in bringing this project to life."
Earlier this year, the J3 joint venture between Sir Robert McAlpine, Garenne Construction Group and FES Group secured a pre-construction role for the project to develop Jersey's new hospital.
Got a story? Email news@theconstructionindex.co.uk