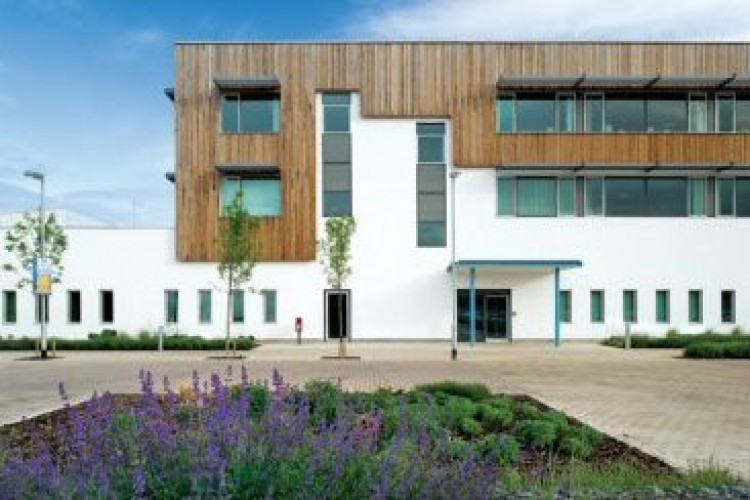 Laing O'Rourke is in the firing line over the build quality of Roseberry Park Hospital in Middlesbrough. The £75m project was built as a private finance initiative (PFI) scheme. The first phase opened in 2010 but the building has been beset by problems.
Local Labour MPs Andy McDonald, Alex Cunningham and Mike Hill met with senior officers of the Tees, Esk & Wear Valleys Mental Health Trust last week at the hospital to discuss building problems at the flagship mental health facility.
Andy McDonald wrote afterwards: "I was completely dismayed at the failures to meet anything like acceptable construction standards. The list of defects in a brand new hospital from defective roofs to plumbing problems and much, much more besides is as long as your arm. The main construction contractor's dreadful record reveals an almost cavalier attitude to proper construction standards and more worryingly to safety and security. It will cost a fortune to put this right.
"Three Valleys Health is the PFI company that ultimately bears responsibility for the appalling work in the building of this key metal health facility. The company was formed for the sole purpose of building, delivering and then managing the hospital, but they have singularly failed in delivering what the contract demanded.

"The building contractor Laing O'Rourke should be utterly ashamed of themselves for such shoddy workmanship, as should the facility management company Carillion. But how any of this work was ever passed as satisfactory is beyond me."
Andy McDonald is member of parliament for Middlesbrough and shadow secretary of state for transport. In his blog he adds: "At the end of the day, the Trust contracted for a state of the art mental health facility. Whilst such a facility might have been designed, sadly that is not what was built. The legal processes are underway to bring the PFI contract to an end and force Three Valleys to deliver what they promised, namely a fully functioning hospital fit for purpose."
He concludes: "It would be good to receive an acknowledgement from Three Valleys and Laing O'Rourke that they bear the full financial responsibility here and they will do the right thing and do whatever it takes to put the job right."
A Laing O'Rourke spokesperson said: "Laing O'Rourke is undertaking remedial works at Roseberry Park. We are committed and ready to agree the scope of additional works and keen to reach agreement with the Trust and our client Three Valleys Healthcare so that the works are progressed in a timely manner."
Got a story? Email news@theconstructionindex.co.uk