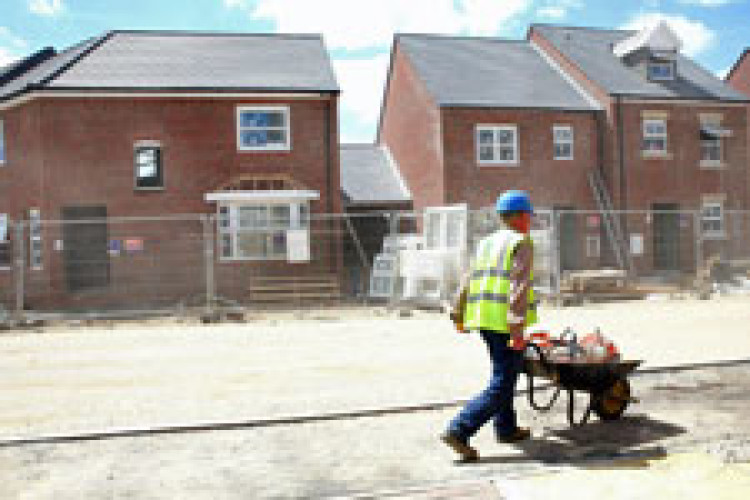 The revised framework replaces the previous version published in March 2012.
Builders' representatives said the new document was a missed opportunity but the quarrying sector welcomed it.
The National Federation of Builders (NFB) said that the government had rolled back on some of the more radical ideas that were in the initial draft. But it welcomed the inclusion of social rent and starter homes in the definition of affordable housing, along with the standard methodology for assessing housing need.
Key elements include:
•          redefining the small sites policy into a small and medium-sized sites policy;
•          doubling the size of small and medium sites to one hectare;
•          allocating 10% of a local plan exclusively to small and medium sites – down from the initial proposal of 20%;
•          retaining protections for the green belt from development;

•          updating viability assessments, which require local authorities to use more up-to-date cost statistics and comparable case studies.
Small and medium-sized sites are normally delivered by non-volume developers such as SMEs, housing associations and community land trusts. The NFB said that the government "has missed an opportunity to fix the broken housing market" by not defining them separately and giving them more emphasis.
NFB chief executive Richard Beresford said: "The government has proven to be much less ambitious than it had originally aspired to. Cutting the small sites requirement to 10% is a clear sign that the revised NPPF is not radical thinking but ponderous progress.
"Despite some positives, 99% of the construction industry has been overlooked. The government has missed a golden opportunity to put this country on the road to addressing its housing crisis and solving the broken housing market."
The Mineral Products Association (MPA), on the other hand, has welcomed the new document, saying that "it recognises that a sufficient supply of minerals is essential to provide the infrastructure, buildings, energy and goods that society relies upon".
The MPA has been pressing government to recognise the importance of guaranteeing mineral supply. The revised NPPF reinforces the need for an effective policy framework to ensure these essential raw materials can be delivered through the mineral planning system, it said.
Mark Russell, executive director of planning at the Mineral Products Association, said: "The Mineral Products Association broadly welcomes the publication of the revised National Planning Policy Framework. While this understandably focuses on government's priorities around housing, in doing so it is telling that the NPPF also recognises that the sufficient supply of minerals to provide the infrastructure, buildings, energy and goods that the country needs is essential. The continuing need for mineral planning authorities to plan for a steady and adequate supply of aggregates and industrial minerals reinforces the fact that supply cannot be assumed, but needs to be planned, monitored and managed to ensure that the right minerals are made available in the right place and at the right time to support government's priorities around housing and infrastructure."
The National Planning Policy Framework is available at www.gov.uk
Got a story? Email news@theconstructionindex.co.uk