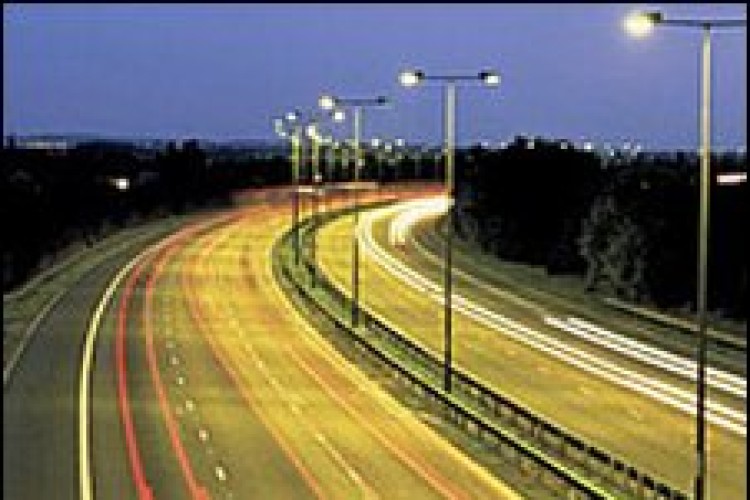 From next week, a 13 mile stretch of the M1 between Bedford and Northampton will no longer be lit at night, except the junctions and their approaches.
In August last year lighting was switched off on the M1 between junctions 10 (Luton) and 13 (Bedford). In 2009 lights on part of the M4 near Bristol were turned off and another two sections were switched off earlier this year.
Potential future sites for permanent switch off will continue to be assessed, the Highways Agency said.
Under a revised standard for lighting on England's motorways and major A roads introduced in 2007, these sites would not qualify for lighting if it was not already there. Engineers have found no adverse impact on driver safety in this stretch and so are now looking for more sections to turn off the lights.
Research by the Highways Agency has found that the safety benefits of motorway lighting were a third less than previously thought. Also, traffic volumes and accident rates between midnight and 5am are often too low to justify the safety benefit to operating the lights during this period, it has said. Almost all the safety benefits from motorway lighting occur outside the midnight to 5am period, its research indicates.

The Highways Agency has made no comment about the financial savings achieved, but expects to save more than 1,000 tonnes of carbon a year.
David Gingell, regional director for the East of England at the Highways Agency, said: "Since 2009 we've switched lighting off between the hours of midnight and 5am on 13 carefully selected stretches of motorways and evidence so far indicates that switching off the lights hasn't had an impact on safety. Analysis also suggests that driver behaviour does not appear to have been affected in terms of traffic volumes and speed.
"We are confident we can now begin to permanently switch off motorway lights at certain sites. This is not about wishing to remove all lights from the motorway network. It's about carefully identifying the locations where, under the revised guidelines, we would not consider installing lighting."
The exact same quote was attributed to southwest regional director Mike Wilson when M4 and M48 lights were turned off in March.
Got a story? Email news@theconstructionindex.co.uk