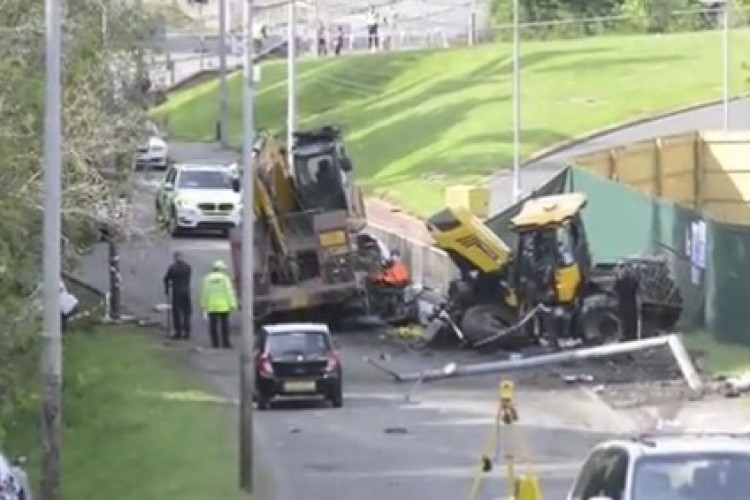 Police have not confirmed details but press reports indicate that lowloader, being towed by a farm tractor, jacknifed after the driver lost control.
The incident happened in Glasgow's Fernhill Road at around 11am yesterday (24th May 2016).
The driver of the car, 60-year-old Francis Thomas Mooney, was pronounced dead at the scene. The 25-year-old tractor drover was taken to hospital.
Five cars and a bus were also involved in the incident although no others were seriously injured and none of the vehicles were badly damaged.
Police Sergeant Alison McAuley from the Divisional Road Policing Unit based at Motherwell said: "Enquiries are ongoing to establish the exact circumstances of this tragic incident."
An eyewitness told the Daily Record: "The driver was racing down the hill screaming at the top of his lungs for people to get out of the way and blasting his horn. There is no doubt in my mind the brakes failed. The tractor was coming down the road at some speed. The driver swerved and missed a few cars, but then ploughed into the ones sitting at the bottom of the hill. The low loader jack-knifed and smashed into the cars."
[This article was updated at 08.30 on 26/5/16]
Got a story? Email news@theconstructionindex.co.uk