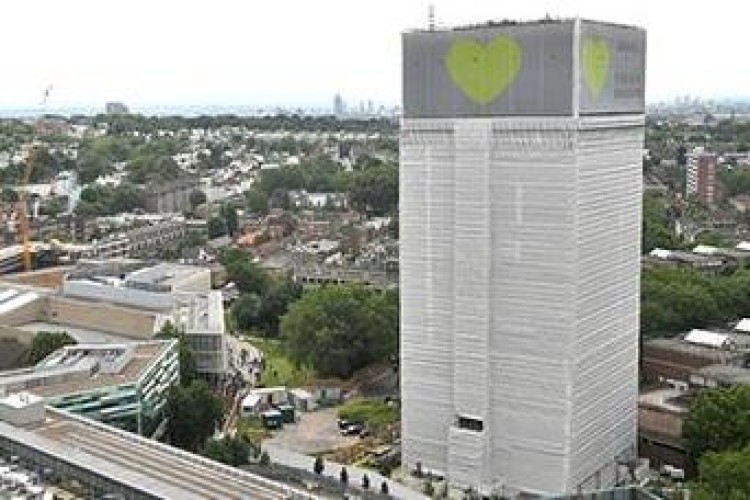 The cross-party committee says the ban must also apply to all existing buildings and residential homes, hospitals, student accommodation and hotels.
It also calls for action to tackle conflicts of interest in construction industry, which results in a lack of independent oversight.
The housing, communities and local government committee has been looking into building regulations and fire safety. Its report, out today, outlines several conflicts of interest that exist in the construction industry. The committee is particularly concerned with how builders are able to appoint their own inspectors, who may have a commercial interest in not reporting bad practice to the local authority, and manufacturers choosing the most lenient testing bodies for their products. The committee also calls for the government to prohibit the practice of Fire Rescue Authorities acting as the enforcement authority where their commercial trading arms are providing safety advice.
The report calls for 'a robust system of oversight and meaningful sanctions, but underpinned by a strong, prescriptive approach' and argues that the two should not be seen as mutually exclusive.
The MPs welcome the government's intention to ban the use of materials which are not of limited combustibility in the cladding of new high-rise buildings, but says the ban must also apply to existing buildings and residential homes, hospitals, student accommodation and hotels.
It concludes that, where feasible, sprinklers should be fitted to all high-rise residential buildings to provide an extra layer of safety and that the government should make funding available for installation in council and housing association-owned buildings.
It also says that with ownership and responsibility of privately-owned buildings often complex, the government should set down some guidance on where liability rests.

A low-interest loan scheme is proposed for private sector building owners to encourage them to get going with remedial work without passing costs on to leaseholders.
Clive Betts MP, chair of the committee, said: "We are now more than a year on from the catastrophic events at Grenfell Tower, yet despite an independent review of building regulations [led by Dame Judith Hackitt], we are still no closer to having a system that inspires confidence that residents can be safe and secure in their homes.
"We agree with the independent review that there is a need for a fundamental change of culture in the construction industry, but there are also measures that can and should be introduced now.
"We welcome the intention of the government to ban combustible cladding, but the proposals do not go far enough. A ban on dangerous cladding must be extended beyond new high-rise constructions, to existing residential buildings as well as other high-risk buildings.
"The industry is riven with conflicts of interest at every turn, with manufacturers choosing the most lenient testing bodies for their products. It just cannot be right that builders get to choose who marks their homework and urgent action is needed to make sure this does not continue. Fire Rescue Authorities should not be able to pass judgement on the work of their own commercial trading arms.
"The current complicated web of building regulations is compromising safety and putting people at risk in their own homes. It desperately needs both simplifying and strengthening and the government must act now before more lives are lost."
Read the full report: Independent review of building regulations and fire safety: next steps
Got a story? Email news@theconstructionindex.co.uk