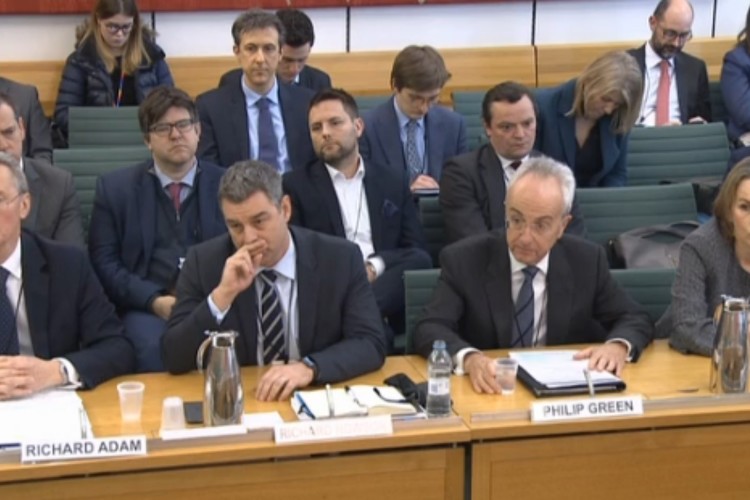 The Work & Pensions and the Business, Energy & Industrial Strategy (BEIS) select committees are conducting a joint inquiry into the collapse of Carillion.  Several former directors were questioned by the committees on 6th February.
The MPs have now written to them, and numerous other organisation, pressing for further details.
Former chief executive Richard Howson, for example, is asked whether Carillion was ensured against the concrete beam failures that set back progress and escalated costs on the Royal Liverpool Hospital project. And was any action taken against the supplier, Mr Howson is asked.
He is also asked for further details about the payment schedule for work done in Qatar for Msheireb Properties.
Both Richard Howson and his successor as chief executive in the final months, Keith Cochrane, described Msheireb's slow payment of money owed to be a factor in Carillion's failure.


The MPs have also written to Ali Al Kuwari, acting chief executive of Msheireb Properties, inviting his response to the allegations.
Letters have also been sent to former CFOs Richard Adam and Zafar Khan, to chairman Philp Green and to interim chief executive Keith Cochrane, seeking further detail on things they said in the committee room.
Philip Green, for example, is asked to elaborate on the deterioration in cashflow that led to the dismissal of Zafar Khan in September 2017. He is also asked: "What would you regard as the board's three most regrettable decisions during your tenure?"
Other organisations receiving letters from the joint inquiry include Carillion legal advisers, bankers and clients of the three UK projects that damaged Carillion so badly – the Royal Liverpool Hospital, The Hospital Company (Midland Metropolitan Hospital project) and Aberdeen Road Ltd. In each case, the clients are asked to provide detail on how and why their projects came unstuck in the way that Carillion directors indicated.
The committees have also offered the Federation of Small Business the opportunity to respond to the dismissal by the Carillion directors of their evidence. The FSB had told the MPs that Carillion were "notorious late payers" who "abused their dominant position" and left suppliers waiting for payment even beyond their extraordinarily long contracted payment terms.  The directors simply said this was not true and that line of questioning was dropped.
Got a story? Email news@theconstructionindex.co.uk