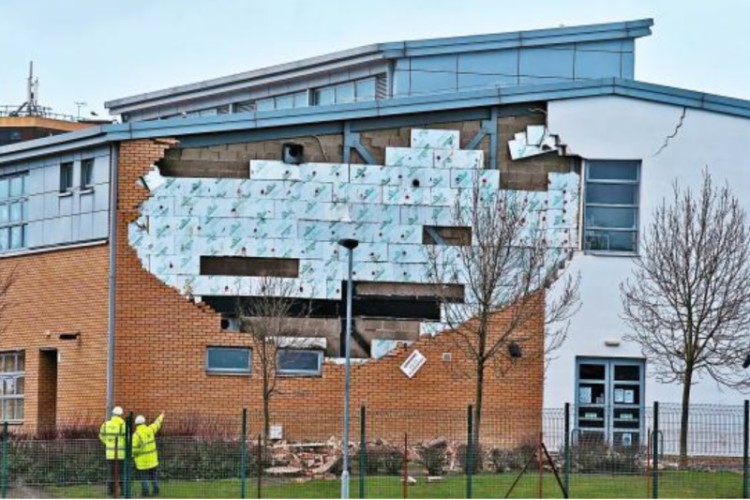 The Scottish Parliament's education and skills committee has investigated the safety of the school estate in Scotland and concluded that there are lessons for the entire construction industry.
"The incident at Oxgangs is an embarrassment for the construction industry and it must take the Cole Report as a starting point from which to improve practice right across the industry," its report1 says.
The committee's inquiry followed from the collapse of the school wall at Oxgangs Primary in January 2016 and the subsequent independent inquiry of the incident by Professor John Cole. The committee wanted to find out if all the necessary steps had been taken to ensure that the school estate in Scotland was now safe.
What the committee heard was evidence that raises serious questions about the practices of contractors and subcontractors that cut corners resulting in an unacceptable risk to children and the public in general, it said.
The Institution of Civil Engineers, for example, told the committee that "site supervision is less than optimum and in the main is almost certainly not full time. Increasingly we are advised that local authorities are reducing site supervision and material testing (mainly on financial grounds)."
It added: "Anecdotally, local authorities tend to step back more when the contractor is responsible for design. It is possible that some authorities are 'burying their heads in the sand' when it comes to investigating the potential problems."

The ICE summed up: "The conclusion of the Edinburgh Schools Inquiry was clear: a deficiency of site supervision. The solution is also clear: much more robust supervision should be provided and we do not consider that this has been universally taken on board."
Committee convener James Dornan MSP said: "The committee found that school walls have had to be repaired at sites across Scotland. While the committee is glad that these faults have been identified and fixed, it is shocking that some of the buildings we have been sending Scotland's children to learn in have not been safe.
"Professor Cole's report provides a clear path to how we can improve and learn from these past mistakes. It is vital that every public body, university and college learn these lessons and ensure that our buildings are safe.
"There needs to be a change in thinking in some local authorities. Responsibility for public safety must be taken seriously and it not something that can be contracted out."
As previously reported, the Chartered Institute of Building (CIOB) has set up its own investigation into build quality issues raised by the Oxgangs failure.
1. The Scottish Parliament's education and skills committee's report, titled School Infrastructure, is available in pdf format here.
Got a story? Email news@theconstructionindex.co.uk