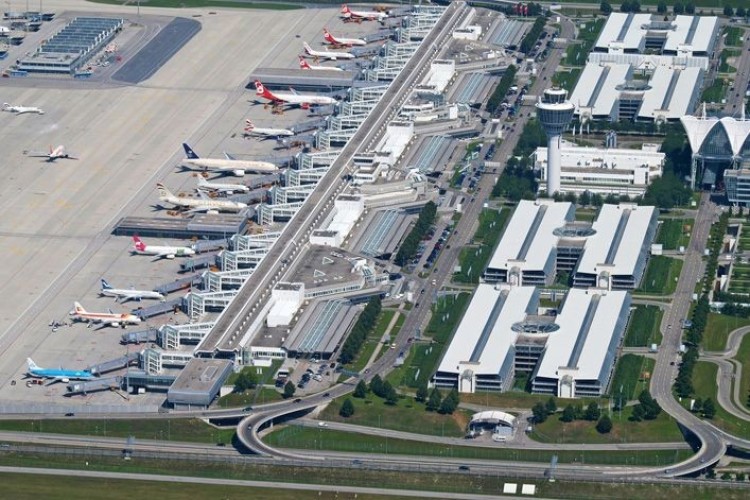 According to initial estimates, the project will cost a total of €400m (£343m), which Munich Airport will finance with its own resources.
The expansion will add capacity for a further six million passengers per year. "The planned expansion is comparable to the construction of an entirely new airport," said  Dr Markus Söder, the Bavarian finance minister and chairman of Munich Airport's supervisory board. "It will bring Terminal 1 right up to date. The added capacity will be equivalent to the annual traffic of a mid-sized German airport such as Hanover, for example. This will help Bavaria's gateway to the world remain competitive and keep pace with growth in passenger demand."
The new pier will be linked to the existing A and B modules of Terminal 1 and will extend 320m into Munich Airport's western apron. It will have stands to handle up to 12 aircraft, including two equipped for Airbus A380 superjumbos.
The general planning will be carried out by the consortium of engineering firms and architects : SSF Ingenieure, Schüßler-Plan Ingenieurgesellschaft, JSK Architkci and sop Architekten.
Construction work on the apron could begin in 2018.
Got a story? Email news@theconstructionindex.co.uk