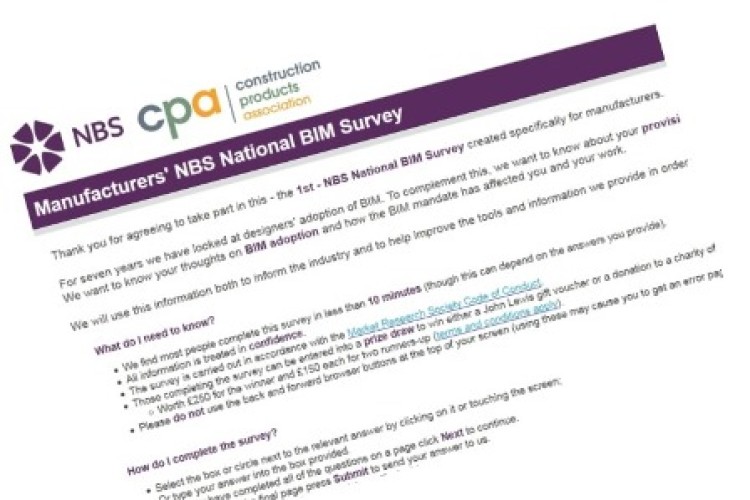 NBS (originally National Building Specification) and the Construction Products Association (CPA) have together launched a survey to understand construction product manufacturers' views on BIM.
For the last seven years, NBS has published its National BIM Report, focusing on the use and adoption of BIM among architects and designers. But as BIM increasingly involves the whole supply chain, NBS is now targeting product manufacturers.
"This new survey is a good opportunity to assess the current status of the construction product manufacturing sector in regards to BIM," said NBS chief executive Richard Waterhouse.
"We know from our recent NBS BIM report, that over 70% of specifiers need manufacturers to provide them with BIM objects, so now it's time to try and understand what challenges manufacturers are facing when it comes to meeting the growing demand for BIM."
CPA policy director Peter Caplehorn said: "BIM is still a maturing market and ensuring that construction product manufacturers are taking advantage of the benefits will be a change for the good. An overarching objective of this survey is to understand how BIM is used, so the feedback from manufacturers will allow us to work towards getting the best outcomes for the entire manufacturing and design community." 
The survey is open until 23rd July 2017 at www.thenbs.com/manufacturersbimsurvey
Got a story? Email news@theconstructionindex.co.uk