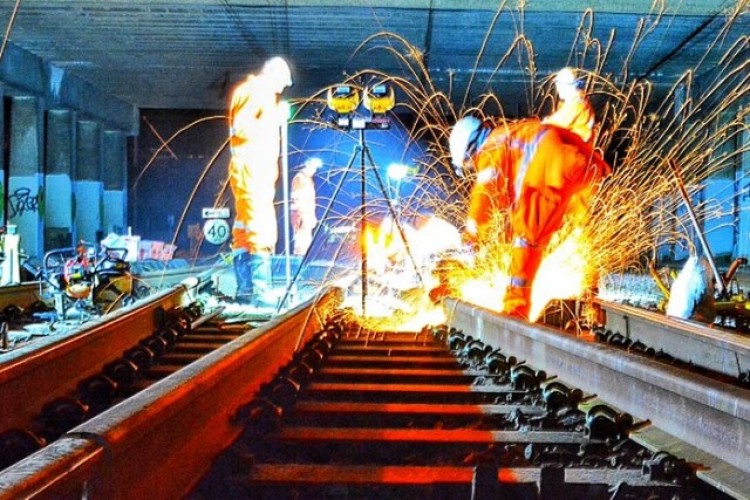 Network Rail chief executive is keen to encourage more competition and innovation in the delivery of rail projects and has unveiled a raft of reforms that he hopes will bring in new players to the sector.
In December 2016 Mark Carne commissioned Peter Hansford, the former chief construction advisor to the UK government, to carry out a review into the barriers that prevent third parties building on, and potentially investing in, the railway network. Peter Hansford delivered his report to Network Rail in June. His recommendations have been considered and now accepted in full.
The result could be the opening up of new funding models and new models of project delivery in the rail sector.
Network Rail invests almost £130m a week in Britain's railways, through more than 15,000 separate projects. 
Some of the reforms announced today include:
•          publishing a regular pipeline of third party project opportunities
•          creating third party project champions across the country who will work with delivery bodies, investors and funders to ensure their projects are successful
•          creating a service level agreement for third parties so they understand Network Rail's legal obligations
•          introducing flexibility to railway standards – innovation and cost reduction will be encouraged so long as safety is not compromised
•          launching a  rewards scheme where money saved from introducing a new idea or innovation is shared between Network Rail and the company or individual.
These reforms will also unlock new sources of funding because potential investors will have choices over who delivers projects for them. This will reduce the burden on central government and taxpayers and create new opportunities for passengers and the communities that depend on the railway, Network Rail says.
Mark Carne said: "A growing railway drives the economy, jobs and housing and by welcoming open competition into the core of our business we will increase the pace of innovation, creativity and efficiency and could deliver even more improvements to our railway and for the people that use and rely on it every day.
"I am determined to create an environment where innovative third party companies can compete for and directly deliver railway projects. These reforms mark the next stage of Network Rail's transformation having already decentralised into nine devolved individual businesses."

Sir John Armitt, deputy chairman of the National Infrastructure Commission and a former Network Rail chief executive hiumself, said: "Record numbers of people are choosing to travel by train, and Network Rail is in the midst of a huge programme of renewals and enhancements to the network, alongside working on major schemes such as East-West Rail and HS2. So I welcome these measures, which will help drive innovation and bring new competition and the latest technologies into the industry, to deliver better services for passengers."
Darren Caplan, chief executive of the Railway Industry Association, said: "We are excited by the opportunities we see to innovate with these reforms.  We all know that the industry has to change – these changes mark a welcome, positive, approach from Network Rail which has previously resisted such radical steps."
Contractors also welcomed the proposals. Balfour Beatty group chief executive Leo Quinn said: "Network Rail's announcement today represents a new and innovative phase in developing our national transport system.  The changes set out are designed to unlock exciting opportunities to invest and improve the UK's rail network.  At the same time this should provide a steadier flow of investment, moving away from the stop-go nature of a regulatory cycle, and helping the rail supply chain to invest in the skilled workforce necessary to build world-class railways."
Costain chief executive Andrew Wyllie said: "As a major engineering solutions provider to Network Rail, I welcome the proposals which represent innovative thinking in the way critical rail infrastructure is delivered in the UK.   Our railway infrastructure is essential to support a growing economy, and enables us to go about our daily lives efficiently and cost effectively.  Constant innovation and the increasing integration of technology solutions will ensure that the UK has the 21st century rail infrastructure from which we can all benefit. "
One of the first examples of railway projects being privately financed in an innovative way is Network Rail's new two-year deal with Resonate – the British signalling and train control specialists. Resonate is introduce its digital traffic management system into the signalling and control systems for the main lines out of London Paddington that could reduce delays by up to 15%.
The deal sees the supplier financing and bearing the risk of introducing the new technology but it will reap rewards from the savings made in reducing delays.
By the end of 2017 each rail route will publish 'pipelines' of projects that they want to put out to market. Network Rail will also work with government to produce a list of third party opportunities. Initially these opportunities may be at the smaller end of the spectrum such as new stations, depots and car parks. Examples of this may include new stations such as those planned at Warrington West, Reading Green Park, Ceredigion Bow Street and Horden in County Durham.
"Over time we will be able to use learning from initial projects delivered in this way to develop best practice criteria for when to adopt this approach," Network Rail said.
Other examples could include the construction of improved rail links to support power generation plans, such as in Cumbria, or the construction of Sizewell C in Anglia. It could also include local or regional transport authoritiy projects, such as line extensions, depots and stations.
One of Network Rail's devolved routes, Anglia route, will lead a trial of these reforms in the autumn, with the aim of rolling them out across the country in spring 2018.
Civil Engineering Contractors Association director of external affairs Marie-Claude Hemming said: "Civil engineering contractors will welcome this announcement if brings additional investment in the network, which will secure better outcomes for passengers through the upgrading of the network. At this stage, we are keen to see further details on the specific projects within the pipeline and we will work with Network Rail to engage industry as it develops these reforms."
The Hansford Review, titled Unlocking rail investment - building confidence, reducing costs, can downloaded here.
Network Rail's response, Open for Business, can be found here.
Got a story? Email news@theconstructionindex.co.uk