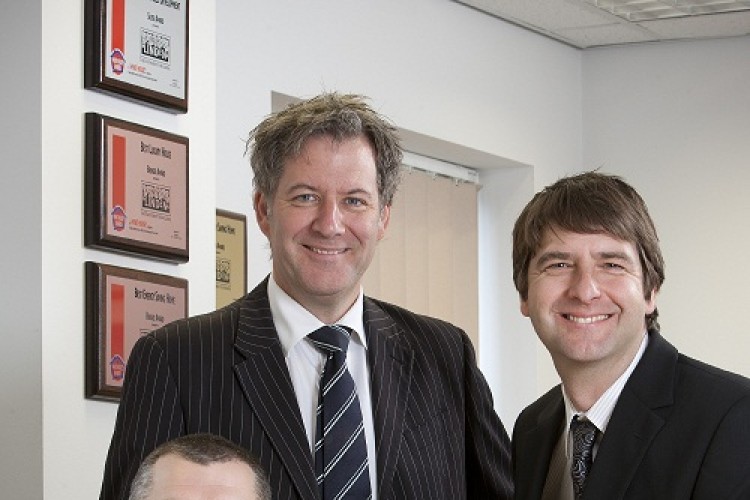 Matt Paine has taken the Linden Homes helm from Pat Feighery, who retired last month. Matt, who joined Linden Homes Southern as a Land Director six years ago, was picked out by Pat for his considerable leadership potential early on in his Linden career.
Matt says that although he's been with Linden Homes for some time, taking on the role of Managing Director will be a whole new challenge:
"Taking the helm at Linden Homes is a very exciting prospect and with a great team behind me it's a challenge I'm very much looking forward to I already know the operation here really well but it's going to be a great new experience taking charge and taking Linden Homes Southern forward." 
Mark Docherty is Linden Homes' new Sales and Marketing Director.  He joined Linden from Barratt David Wilson Homes where, for ten years, he was Sales Director. He says that he has always been very familiar with Linden because he was working in the same territory as Linden Homes Southern and was never far from their developments.

Mark says his role will be to focus on preparing his team for the growth ahead:
"The entire Linden Homes team is very committed and talented and Linden itself has an enviable reputation for tackling difficult projects in superb locations – and it's not just about new homes, but refurbishments too. Linden's expertise in terms of design and quality is its core strength."
Phil Mellor has taken over the role of Land Director from Matt at Linden Homes Southern. Phil, who came to Linden Homes from Barratt Homes in Guildford also spent three years as Land Director at Beechcroft Developments. He says he was well aware of the Linden brand before he joined the company:
"Obviously I knew Linden Homes as a premium brand that was renowned for its focus on design and quality - so it's great to be now part of that company heading up the Linden land department and working with a really committed team of people."   
Got a story? Email news@theconstructionindex.co.uk