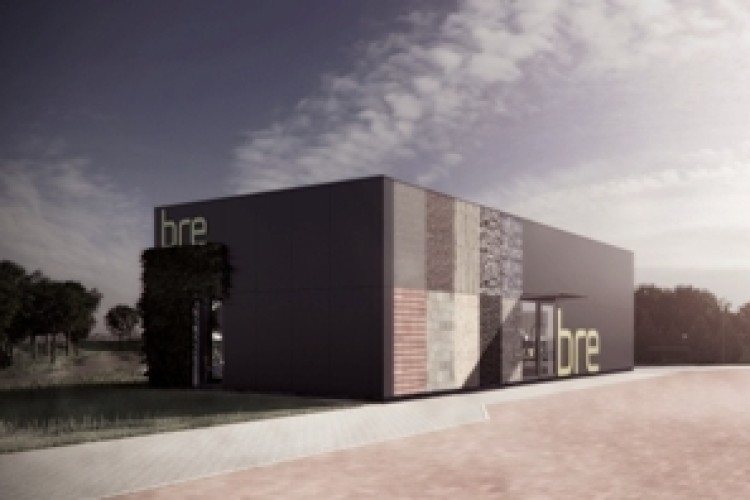 Designed to achieve a BREEAM 'Outstanding' rating, the new carbon neutral centre is intended to showcase the latest thinking in off-site manufacture, integration of technology and building management.
The Visitor Centre will be the first of five buildings to be constructed on the two-acre Innovation Park, which is located on the former steelworks site at Ravenscraig in Lanarkshire. It has been designed by BRE and partners CCG OSM (CCG Scotland's off-site manufacturing team) and Kraft Architecture.
"To achieve BREEAM Outstanding, we analysed various iterations of the structure and its M&E requirements using SBEM modelling," said the Innovation Park project leader, David Kelly. "This informed the final design and materials' specification."

As well as being highly sustainable and innovative, the building has been designed to be cost efficient over its lifetime. Its features include:
a highly insulated building fabric
zoned lighting and heating systems that allow efficient management of individual areas of the building
an air source heat pump, solar water heating and an array of photovoltaic panels to satisfy space heating, hot water and electrical power demands
an extensive building management system to ensure that every aspect of the building's performance can be monitored and managed.
"In keeping with all innovative, high performance buildings, the actual performance of the structure will be the real test of the design and manufacturing process," Mr Kelly said. "The building will be monitored through post-occupancy evaluation over a period of two years."
The centre will be formally launched in September. The construction of four full-scale demonstration houses will follow on, showcasing affordability, energy and resource efficiency, and lower carbon emissions.
Got a story? Email news@theconstructionindex.co.uk