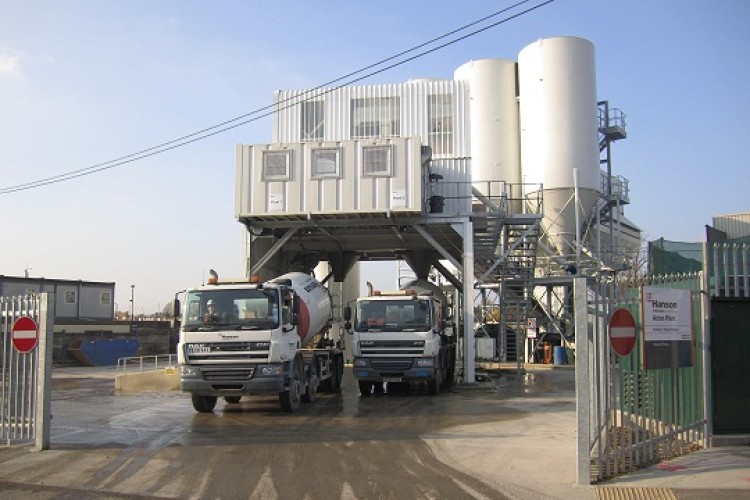 The refurbished plant uses the latest technology to provide consistent product and flexibility in production and mix design; from structural light-weight concrete to recycled, impermeable or high early-strength concrete.
Acton's new low-energy equipment includes a fully computerised modern wet batch plant, 3m3 planetary mixer and 100 tonne storage silos. The addition of see-through cladding reduces noise and dust, while passive infrared (PIR) detectors further reduce power demand. The addition of Regen (ground granulated blastfurnace slag), pulverised fuel ash and limestone filler also reduce embodied CO2 levels in the final concrete mix.
The investment is part of Hanson's on-going commitment to enhance sustainable supply options for its broad range of customers and is part of its network of over 190 UK plants, which have all received ISO 14001 and ISO 9001 accreditation.
Luke Smith, area general manager for Hanson Concrete, said: "The refurbishment puts our Acton plant on the map as a key concrete producer delivering a quality product and service in and around London.
"As well as being well located for supplying large-scale construction projects in central London, we also offer a collection service from the site for smaller quantities. Acton has been designed to provide an optimum working environment for our staff, drivers and contractors and highlights our commitment to sustainability, both in its design and operations."
Got a story? Email news@theconstructionindex.co.uk