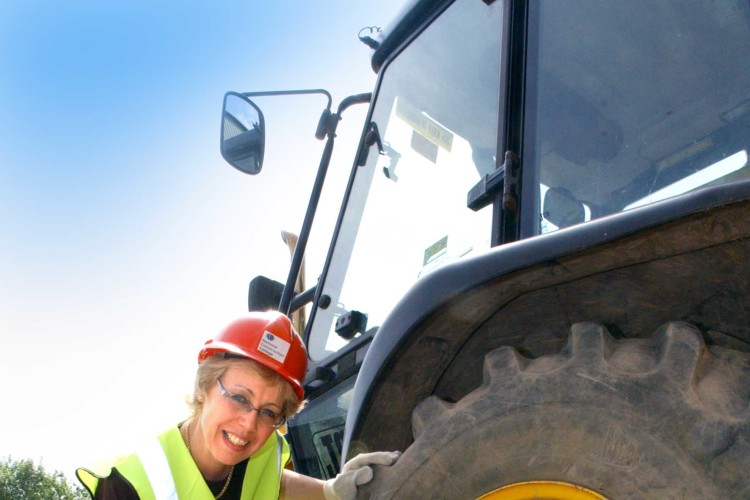 The College has developed 'Women and Work' training courses which will run until the end of March 2012. Women who wish to take the courses can apply now and find out whether they are eligible for funding.
The programme, designed by CITB-ConstructionSkills, aims to support the retention and progression of women working in the construction industry. The Women and Work programme helps by encouraging employers to invest in the skills development of their female employees.
Courses are designed to develop a range of skills for women who are new to the industry through to aspiring managers. Some women may wish to add new skills to their CV while others may have ambitions to climb the corporate ladder.  The courses also offer valuable networking opportunities with other women in the industry.
Andy Walder, Director of the National Construction College, said: "As part of our work to deliver the right skills for economic growth locally and nationally, we invest industry funds to help construction businesses upskill their workforce, enabling them to meet new challenges and take advantage of business opportunities.

"The Women and Work programme is a perfect example of this, providing women with a helping hand to improve their current skills, or learn something completely new, whatever their goal.Funding to support women to undertake these courses is available now – so I encourage anyone who might be interested to get in touch soon to avoid disappointment."
Emma Newbold, who works as a Commercial Manager for Wates Living Space, commented: "I have without doubt used the learning from this course within my role and believe it has assisted me to gain the promotion and career path I now have.
"I have since been promoted again in 2010 within the Wates Living Space business to the role of Commercial Manager and am currently part of the National Energy Team looking at new initiatives in particular retrofit PV to social housing for the business."
The NCC is Europe's largest construction training provider, delivering quality and affordable courses at eight sites and additional training venues for up to 25,000 learners each year. The College works with employers to provide both bespoke and specialist training, in addition to producing a wide selection of first class learning materials to complement training courses. 
Got a story? Email news@theconstructionindex.co.uk