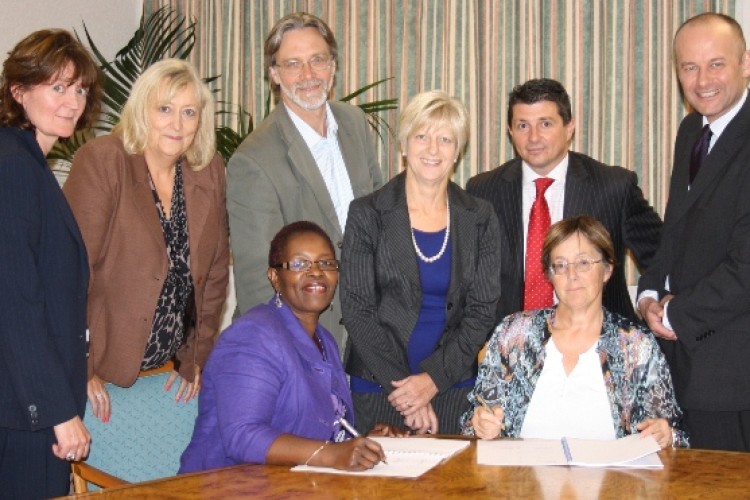 The partnership has been awarded £10m to develop homes in the southeast and southwest of England over the next four years.
Under the agreement, which runs until March 2015, New Futures will build homes for rent and shared ownership in 16 local authority areas: Mendip, Chiltern, Taunton Deane, South Somerset, Sedgemoor, Wiltshire, Test Valley, Swindon, Southampton, West Berkshire, Plymouth, Exeter, Cornwall, Teignbridge, Cotswolds and Bristol.
Of these new homes, almost 180 will be delivered in Swindon and Wiltshire, around 120 will be delivered in Hampshire, more than 90 will be delivered in Somerset and 70 in Plymouth.
Priority for the shared ownership properties will be given to social tenants, armed forces personnel and people with specific local employment needs. New Futures will provide employment and training opportunities as part of the scheme, mainly through the creation of apprenticeships.

The agreement is part of the HCA's Affordable Homes Programme, which aims to deliver 80,000 new affordable homes across England by 2015.
The New Futures Partnership members who will deliver the new homes are: Aster Group, United Housing Association, Elim Housing, Teign Housing, Tamar Housing, Wiltshire Rural Housing Association and Cirencester Housing Society., Aster Group development director Steve Blake said: "We expect to provide many more homes than this initial allocation will fund. The individual businesses which make up the New Futures Partnership have considerable experience of delivering high-quality affordable homes to meet a variety of needs and requirements."
Over the past three years, the partnership has been awarded more than £57m in social housing grant funding and delivered more than 2,000 new homes.
Got a story? Email news@theconstructionindex.co.uk