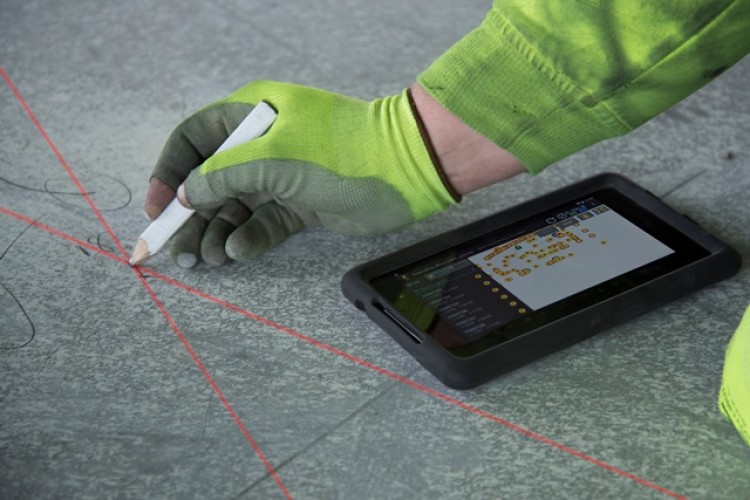 Trimble's new Spectra Precision QML800 QuickMark Layout uses two lasers to create a bright X directly on the point for marking. The lasers are controlled by the mobile application running on with an Android tablet that stores the point files. When a point is selected, the lasers position the X at that point in less than 5 seconds. In bright sunlight, a laser pointer accessory helps to find the laser beams.
"The interior drywall contractor faces many challenges and complexities regarding scheduling, trade conflicts and layout accuracy. They need better tools and technologies that provide a quicker method of layout than tape measures," said Mike Bank, general manager of Trimble's Precision Tools business. "The QML800 is an affordable solution that addresses these challenges and automates the interior wall layout process."
Trimble says that the QML800 laser accuracy is typically 3mm. Each point is laid out independently, so compounding errors from one badly marked point to another is eliminated. The QML800 is designed to be used by layout crews without a surveying background. The tablet is intuitive with regular swipe, scroll and enlarge functions.
Trimble says that the tool makes it easy to lay out complicated shapes, arcs and curves. Multiple methods of simple point file creation are possible including CAD freeware, Excel spreadsheets and manual entry. Points can also be entered directly on the tablet at the jobsite as needed.
Got a story? Email news@theconstructionindex.co.uk