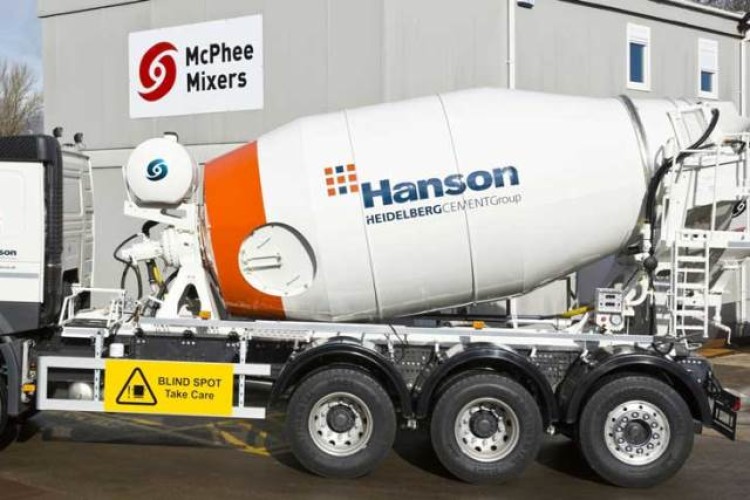 Founded in 1971, McPhee Mixers designs, manufactures and supplies mixers from its headquarters in Blantyre, Glasgow.  It also services and repairs them from a site in Chesterfield.
The purchase price was not disclosed.
Elaghmore said that it would provide financial backing to support the growth plans of McPhee Mixers which include expanding the existing sites, new product development, the addition of sales and marketing capability and geographic expansion to capitalise on the company's intellectual property. 

McPhee Mixers, which employs 70 people, will continue to operate autonomously but will become part of Elaghmore's Total Vehicle Solutions (TVS) Group, which includes SB Components and Priden Engineering. 
Andy Ducker, founding partner at Elaghmore, said: "McPhee Mixers is a strong, profitable company with a growing order book, a track record of innovation and long-term relationships with some of the biggest names in the UK construction industry.  It is a valuable addition to our Total Vehicle Solutions Group and expands its capability to offer even more products to its industrial client base from a growing number of sites across the UK.  We are excited about working with the management team at McPhee Mixers to build on their success including growing its existing sites, developing new products and securing a foothold in other geographies to exploit its intellectual property." 
McPhee Mixers managing director Brinsley McFarlane said: "McPhee Mixers has a long and enviable record of success within the engineering industry, and we have ambitious plans for the future. Working with Elaghmore will help us deliver these, which is demonstrated by their track record in backing companies like SB Components. It is an exciting day for our skilled and dedicated workforce as well as our customers as we look to build on our success so far as part of the TVS Group."
Got a story? Email news@theconstructionindex.co.uk