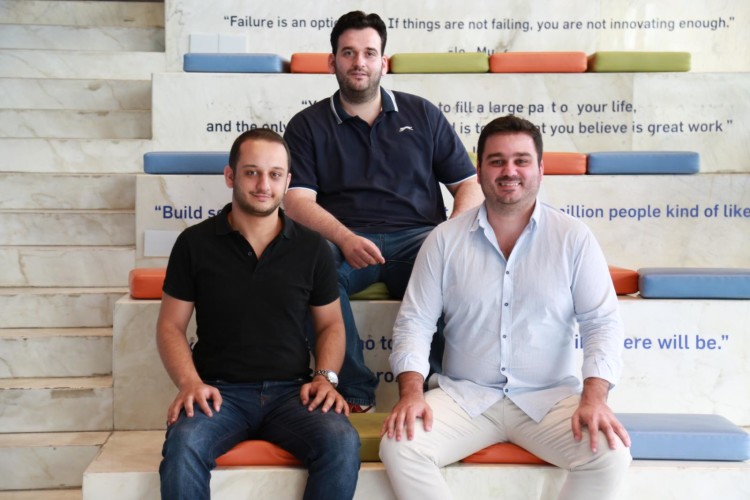 The platform from Handiss is poised to go global after being picked as one of seven projects to be supported by the Nucleus, an initiative of The UK Lebanon Tech Hub (UKLTH).
Handiss aims bring together clients with construction projects and the engineers and architects needed to deliver them. Founder Ramzi Jreidini said: "We connect people in the industry on a project or task basis, and not on full-time jobs. This is what makes Handiss unique, as virtually all portals in this market provide full-time employment for companies."
The Nucleus initiative, which is backed by the UK government and the Central Bank of Lebanon, is aimed at fostering entrepreneurship and research & development in Lebanon. Benefits that entrepreneurs are able to take advantage of over a 12-week period include help with further developing their product and business model as well as practical workshops on topics such as finance, legal structures, raising capital and marketing. Every company will be assigned a "Dragon's Den" style board, involving industry and media experts, relevant academics and potential buyers. Monthly board meetings will be held throughout the programme to ensure a business 'roadmap' is set and followed for every start-up. On completion, UKLTH will continue to support all the start-ups by helping them tap into their international networks, garner partnerships and help them raise potential investment from investors.
Jreidini said that the main competition Handiss faces is really the status-quo and the paradigm of the market itself. People in the market are not used to the idea of finding freelance engineers and architects using an online platform. Most people rely on their own personal connections or a search on LinkedIn to find one or two professionals who can help them out on their project, with all the obvious limitations that entails."

The platform is already populated with projects ready to go plus engineers and architects from all over the world, and their specialisations span dozens of engineering and architectural disciplines.  "While we're quite small at the moment and in our infancy with around 300 signed-up engineers and architects offering their time and work, the growth opportunity is huge when you look at the market size," said Jreidini. "The construction market is globally worth over $10 trillion, and is expected to reach $15 trillion by 2030, according to estimates in a PwC report on the market. This number dwarves other markets.
"The consulting sector (our target within construction) is worth 5% of the total market, so that puts it at around $500 Billion. If Handiss is able to take even a fractional percentage of market share in the total value of projects posted on it, it would be in the millions of dollars."
He acknowledged that there are other well-established freelancing websites with a branch of their service that caters for engineering and architecture, but said that the are far from developed enough to cater for all the services in the sector. "We have also differentiated ourselves in that we market specifically for the construction market, and that we cater our product in many other ways for this sector, such as the pricing system," he said.
The online process for using Handiss is designed to be simple, with two sections on the website when signing up, one for the clients (employers) to post their project details and the other for freelancers who want to offer their services.
Got a story? Email news@theconstructionindex.co.uk