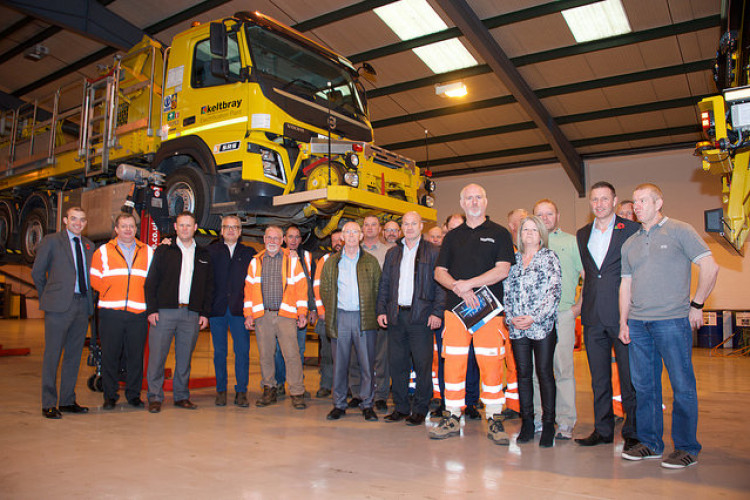 The 20,000 square foot facility includes office space for 20 people, storage and a plant maintenance workshop for Keltbray's 40+ fleet of overhead line electrification road-rail vehicles, which is looked after by 12 plant fitters.
This is an upgrade from the company's previous facility in Rugby, in Parkfield Road, which the company had outgrown.
Chief executive Brendan Kerr said: "The new Dunchurch facility is strategically placed with regards to our work on all of the UK's major rail infrastructure projects; be it in the north, south, east or west. It also meets all of our other requirements, and I am delighted to see how the organisation and utilisation of the site has come together and been so smoothly commissioned.
"I am delighted for the 22-strong team based on site, and grateful to them for their hard work and dedication. This facility is a great improvement and positions us well for continued growth in the rail electrification arena. It will make a great difference to the wellbeing of the team and boost our maintenance efficiency."  
Got a story? Email news@theconstructionindex.co.uk