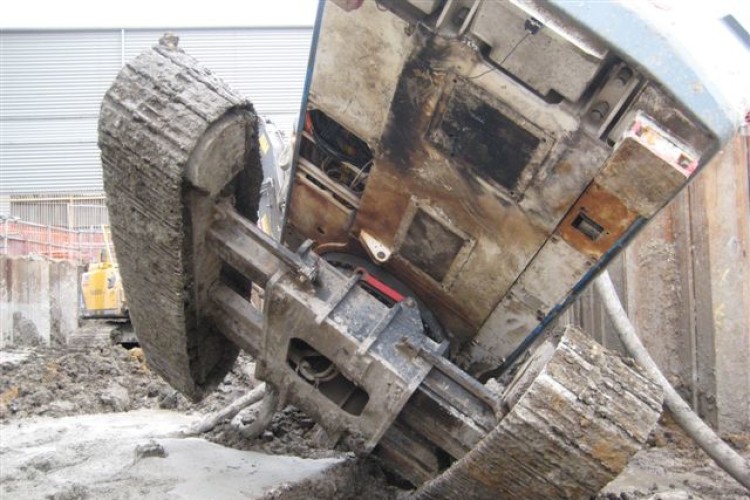 The document provides background information to the flighting mechanism, helping identify some of the situations where the risk of over-flighting is likely to occur. Over-flighting is piling jargon for when the auger is rotated too much and more soil is extracted than concrete pumped in to replace it. This can result in the ground beneath the piling rig become unstable.
The guide is available to download from the FPS website, www.fps.org.uk.
It is aimed not just at piling contractors but also geotechnical designers, planning supervisors and all those involved with the specification, selection and procurement of CFA piling. It sets out the options for where the risk of over-flighting has been identified. These include:

A more substantial piling platform.
Selection of a drill rig to ensure that torque and crowd combinations are compatible with auger rotation and rate of auger penetration into the ground. Where risk is particularly high then cased CFA may be considered.
Review pile diameter, auger pitch and spacing parameters and central stem diameter. The use of an auger extension pole to increase pile depth is likely to increase risks.
Over rotation during the concreting phase should be minimised and concrete overbreak or under break records should be scrutinised to ensure potential voids have been backfilled.
Computer control systems can provide consistency of drilling and concreting controls when the most appropriate combination of parameters has been established.
Should these measures not mitigate the risks enough then alternative pile design or construction methods might be considered.
FPS chairman Martin Blower said: "CFA piling is widely used and there have been a number of notable rig overturns recently. What this document does is raise wider awareness of the potential risks of over-flighting, loss of support and stability of the working platform that may result in a piling rig or attendant crane overturning. More importantly, the document encourages robust risk management and the controls to be implemented to mitigate such risk."
Got a story? Email news@theconstructionindex.co.uk