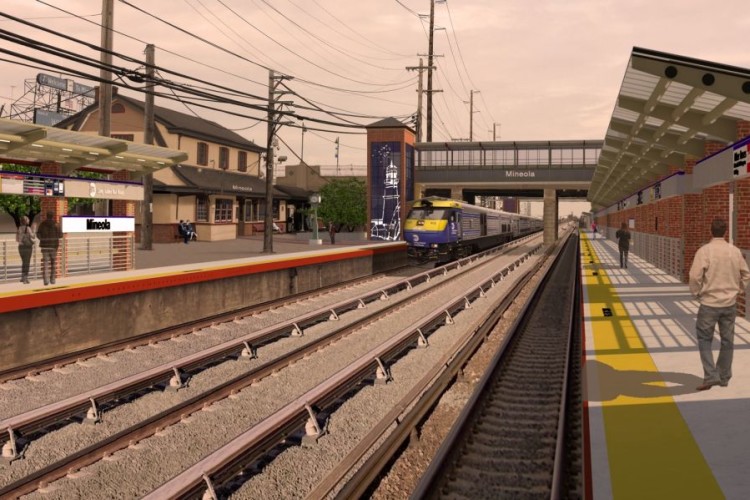 State governor Andrew Cuomo announced the latest progress on US$5.6bn (£4.3bn) transformation, which includes projects such as a third track for the main line, reconstruction of Jamaica Station, renovation of 39 other stations and elimination of at-grade crossings.
"With the complete transformation of the Long Island Railroad, New York is recapturing the bold ambition that made our infrastructure the envy of the nation and building for the future," said Cuomo. "The LIRR is the backbone of the region's economy, and the strength and resiliency of Long Island requires bold, transformative investments to bolster our transportation network. From the previously unthinkable Third Track and Second Track projects to state-of-the-art technology and signal upgrades, we are daring to imagine better and delivering for the people of New York once again."
The US$2bn LIRR expansion project will add a third track to 9.8 miles along the congested Main Line of the LIRR between Floral Park and Hicksville, and eliminate all seven street-level grade crossings within the project corridor. At the governor's direction, the state, Metropolitan Transportation Authority (MTA), local officials and Long Island communities are moving forward on the US$2bn project.

The US$387.2m, 12.6-mile double-track project will enable the LIRR to provide more frequent off-peak service to the Ronkonkoma Branch in both directions. The double track project will be completed next summer, 16 months ahead of MTA's planned schedule.
The overall US$5.6bn LIRR transformation is part of New York's US$100bn infrastructure programme. A central component of the plan is building a new Hudson Tunnel between New York and New Jersey and rehabilitating the existing tubes. The Gateway project will connect travelers from across the northeast corridor and bring riders into the heart of the system. The project is complemented by the development of the new Penn-Farley Complex, featuring the new Moynihan Train Hall, a US$1.6bn, 255,000-square-foot facility, which is expected to open in 2020. The Penn-Farley Complex also includes the newly opened West End Concourse, which enables LIRR commuters to board trains without entering Penn. In addition, the East Side Access project will create the first direct LIRR service to the east side and increase capacity to and from Manhattan.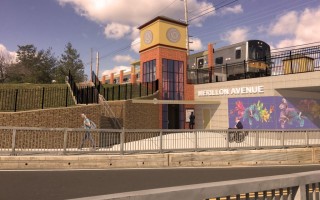 Got a story? Email news@theconstructionindex.co.uk