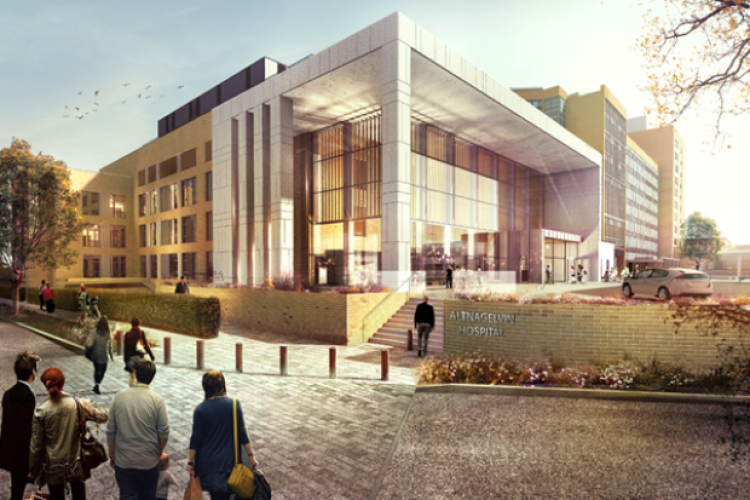 The new North Wing building is part of a £73.5m project at the Altnagelvin site, which will incorporate six inpatient ward areas, a new main entrance to the hospital and relocation of the car parking facilities.
Northstone is expected to complete works in December 2019.                 
At the same time, TAL Ltd has signed a £3.3m contract to provide new Day Surgery Theatres at Altnagelvin Hospital. This separate project, to complete in January 2018, involves the refurbishment of existing theatre space and a redesign of services to address immediate theatre pressures at the hospital.
Elaine Way, chief executive of the Western Health & Social Care Trust (Western Trust) said: "This new building is the first phase of the major development to upgrade accommodation for all inpatient services currently located in the Tower Block of the hospital.  The site for the North Wing is beside the existing hospital Tower Block and we have already undertaken some enabling works to facilitate the construction. This has included relocating some buildings and the construction of a new multi-storey car park which opened in October 2015.
"These are exciting times for the hospital following the completion of the £66m Radiotherapy Unit and now the North Wing. The Trust is delighted to be able to deliver services from the most modern patient centred facilities."
Got a story? Email news@theconstructionindex.co.uk