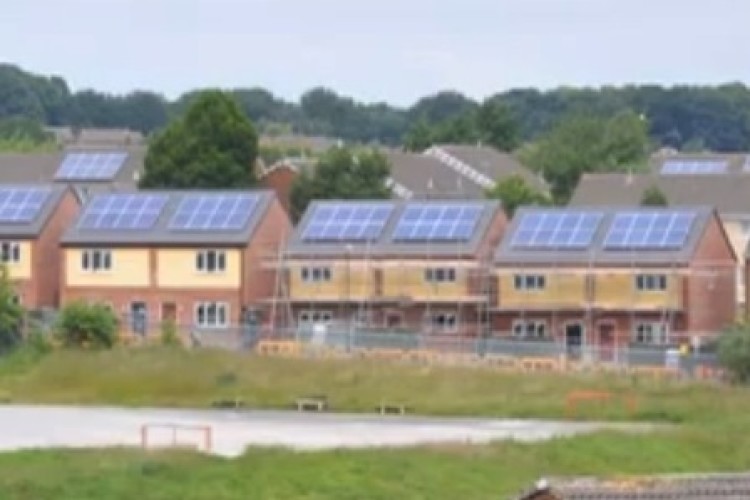 As part of the city's Building a Better Nottingham programme, the council and Nottingham City Homes (NCH) housing association will be managing the demolition of eight of the city's tower blocks, to be replaced with family housing, bungalows and independent living schemes. Homes will also be built on a number of smaller sites across the city.
Fourteen properties have already been completed on three disused garage sites across the city, with another 12 homes to be finished next spring.
Work is set to begin soon in Radford where contractor Wates Living Space will be building 52 family homes to replace tower blocks that were demolished earlier this year.
The biggest single site is in the Lenton area of the city, where demolition work is now taking place. The site just off Derby Road has been home to five 16-storey tower blocks since they were built in the 1960s.
One of the blocks has already been demolished, as well as a two-storey garage building. Tenants are still living in three of the blocks, but it is expected these will all be empty and demolished within the next few years.
Demolition specialist Total Reclaims is taking the flats down using the top down method, stripping out any reusable items from inside, before beginning to gradually remove the outer walls. The top few floors are removed with the aid of a remote controlled excavator, while the remaining floors are taken down with a high-reach machine.
Nearly 99% of all material removed will either be reused or recycled.
Once completed, the new neighbourhood will include 142 homes - a mix of family homes, bungalows, flats and an independent living scheme for older residents.
Keepmoat will begin work on the independent living scheme next month.
Councillor Alex Ball, executive assistant with responsibility for housing and regeneration, said: "Nottingham hasn't seen a social housing project like this in more than 40 years. Having already seen the work completed on the smaller sites across the city, I can't wait to see the impact this next phase of demolition and building will have.
"This is not just about bricks and mortar, it's about transforming the Nottingham skyline, creating communities that people will be proud of, and improving the health and wellbeing of tenants.
"The work being done on social housing forms part of the council's much wider Building a Better Nottingham scheme, which is developing the city's roads and public transport system, creating greater leisure facilities and regenerating the city centre."
Got a story? Email news@theconstructionindex.co.uk