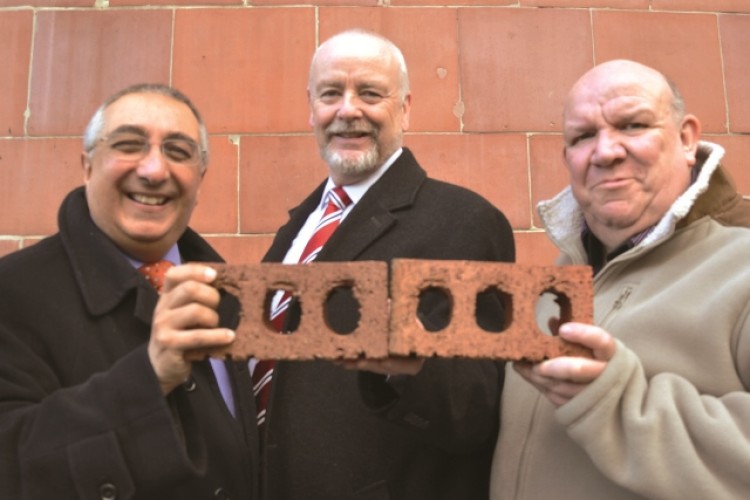 The traditional-style Nottingham City Red brick is designed to blend with Nottingham's existing Victorian architecture.
Five million of the new 65mm wirecut bricks will be used to build approximately 400 new council homes in the city.
They are being produced by building materials producer Weinerberger at its Denton factory in Greater Manchester. It is based on a modification to a brick that was previously made at the factory, which meets the bespoke needs of the Building a Better Nottingham scheme.
Nottingham City Homes (NCH) chief executive Nick Murphy said: "The Building a Better Nottingham scheme is a landmark programme of council house building for the city, and will have a hugely positive impact on our local communities.
"To have a brick named after the scheme shows just how significant it is. Now the Nottingham City Red is in production, other developers will have the opportunity to use a material that reflects an era of architecture and design, widely prevalent in Nottingham and other cities across the country."

NCH's construction contractor, Wates Living Space, is building 52 homes in Radford to build 52 homes. Wates helped NCH find the manufacturer to create the Nottingham City Red.
Wates Living Space regional managing director Joanne Jamieson said: "We were very keen to use our role in Nottingham's new building programme to deliver cost efficiencies through our supply chain.
 "Thanks to our relationship with Weinerberger we have been able to go one step further and have facilitated the specification of a traditional brick that will be used to build all the city's new homes. In doing so we are not only making cost savings for the city but also leaving the residents of these homes with an interesting legacy."
The deal with Weinerberg means the Building a Better Nottingham scheme will have bricks on tap to help keep the programme on schedule. NCH has calculated that the deal will also save it nearly £100,000 over the lifetime of the scheme.
Got a story? Email news@theconstructionindex.co.uk