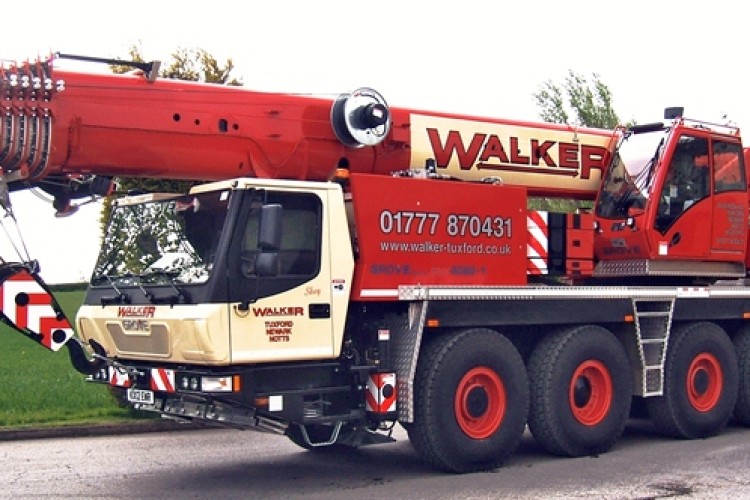 The 80-tonne capacity crane joins several other Grove and Liebherr all terrains in the company's crane fleet, which operates across the East Midlands and South Yorkshire.
Managing director Richard Walker said: "We previously had the GMK 4075, another Grove four-axle all-terrain crane, but the GMK 4080-1 gives us more boom length. This will allow the crane to take on a wider range of jobs."
The GMK 4080-1 has a 51m, six-section boom. It also includes Manitowoc's Megatrak independent suspension system. Other Grove cranes in the Walker fleet include a GMK 4100, GMK 3055 and two GMK 2035Es.
Founded in 1954, Walker & Son Hauliers specialises in hauling, logistics, warehousing, machinery removal and crane hire. It now has 11 cranes in its rental fleet.
Got a story? Email news@theconstructionindex.co.uk