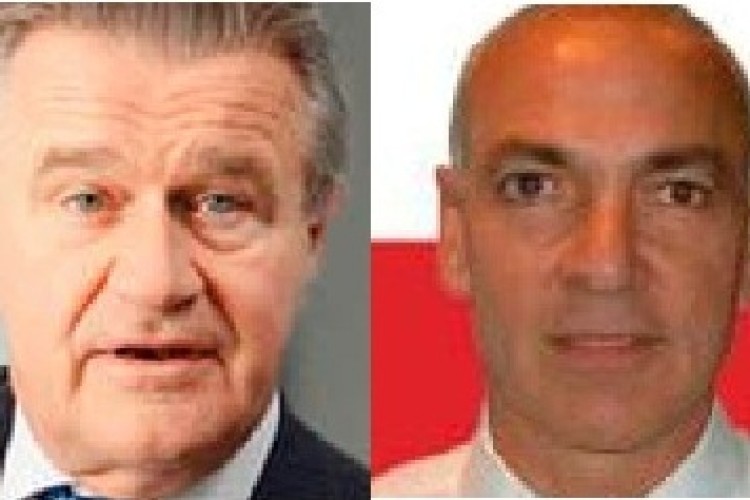 The troubled consulting engineer and support services group Mouchel has found someone to replace Richard Cuthbert, who quit as chief executive last week after discovery of an £8.6m hole in the accounts.
But its chairman Bo Lerenius has decided to follow Mr Cuthbert out of the door.
The new chief executive is 53-year-old Grant Rumbles, who starts work today. His background is in facilities management and support services. He spent 25 years with Serco, including four as group chief operating officer. From 2008 to 2011 he wasCEO of Exova plc, an international testing, advisory and assurance services business.
Mr Rumbles' key task might be finding a buyer. Mouchel rejected Costain's 153.2p per share offer in January and Interserve's 135p per share offer in March. Its share price today is just 13p. Neither Interserve nor Costain has shown any indication of repeating their previous takeover overtures since the most recent difficulties at Mouchel.

Mr Lerenius said that he had decided now was a good time to stand down as a new chief executive had been found. He is replaced on an interim basis by David Sugden, 60, who joined the board at the start of the year.
Mr Sugden has a track record of rescuing failing businesses. He stepped in last year as executive chairman of Findel plc, the leading UK home shopping company, to take charge of the its refinancing and turnaround. As chairman of BPP Holdings from 2004 to 2009 he led a turnaround and subsequent successful sale of the company. He remains chairman of Findel and is also a non-executive director of Greencore Group plc.
Mr Rumbles said: "Following discussions with Mouchel Board members about the business and its future prospects I am convinced that Mouchel has a strong customer base and dedicated talented staff. Despite recent reductions in UK government spending, the future of government outsourcing is assured and will continue to grow. Mouchel has the expertise and ability to deliver sustainable long term growth."
Mr Sugden said: "We are sincerely grateful to Bo Lerenius for his important contribution to Mouchel. We are strengthened by the appointment of Grant Rumbles and I would like to thank Bo for leading the search and attracting such an excellent candidate. Mouchel is a company with leading market positions and I'm confident that Grant is the right man with the right experience to provide the strong direction we need in future.  In my role as interim chairman, with our finance director Rod Harris, I will be focused on ensuring Mouchel has a clear strategy and a sound financial structure, whilst building our relationships with our shareholders and our banks."
Got a story? Email news@theconstructionindex.co.uk